THURSDAY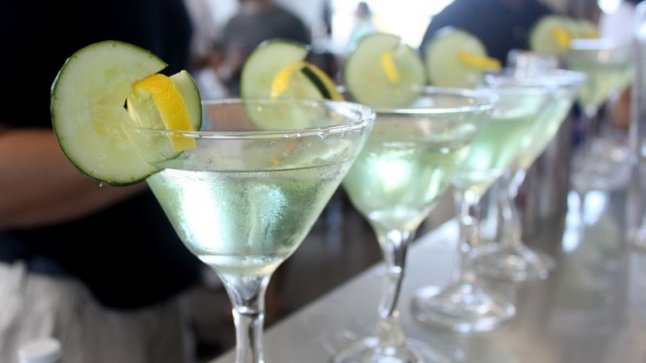 The San Diego Spirits Festival is starting its Bartender Battle series on the rooftop of the W Hotel from 6-9p, where 12 bartenders will compete for a spot in the final competition in August. Sample their on-the-fly cocktail creations and take advantage of food and drink specials. RSVP now for guaranteed admission...
Burger Lounge is opening a new location in the Del Mar Flower Hill Promenade on Thursday with all proceeds from their Lounge Burger on the 18th and from 3 veggie options on the 19th going to the San Diego chapter of the Surfrider Foundation. Grub for a good cause...
FRIDAY
Have a first-hand paranormal experience at the 200yr-old Rancho Buena Vista Adobe in Vista. The San Diego Paranormal Research Society will perform a live EVP session, and they might even let you use the dowsing rod. Live out your Ghostbusters fantasy….
Pacific SD is hosting a happy hour event at Bar West. Get there at 7p for free beers and tacos from Oscar's Mexican Seafood or 8p for $.99 tacos and $1 beers. RSVP...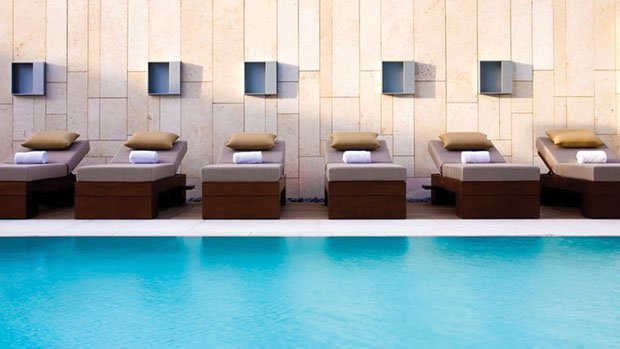 Saltbox downtown is hosting Just One Shift at 5p. Bartender Chris Prell will be donating all of his tips from the night to raise funds for the Wine to Water organization to bring clean water to needy people worldwide. Enjoy some libations and tip big...
SATURDAY
City Beat Festival of Beers is happening in front of the Lafayette Hotel on El Cajon Blvd from 2p (1p for VIPs) to 530p with live music and over 60 breweries. Let the festivities begin...
Scribe Winery "Hipster" winemakers Adam and Andrew Mariani will be sharing sustainable terroir-driven wines alongside eats from Executive Chef Joe Magnanelli at Cucina Urbana from 2-330p. Get a seat...
South Park Abbey's Brew 'N Que III 4-20 Smokeout will be featuring $3.50 drafts from Latitude 33 Brewing Company along with BBQ beef ribs, spare ribs, tri-tip, pulled pork, and wings starting at noon. You know you'll be hungry...
seedleSs Clothing and Typhoon Saloon are having a 420 party starting at 3p and going all night with live reggae at 420p and more bands and DJs, including AWOL ONE and HI Roots, performing throughout the night. Join the party, mon...

Start on 5th and Robinson at noon for Taste of Hillcrest and try foods from more than 40 restos and six breweries on this self-guided eating tour. Get your tickets…

SUNDAY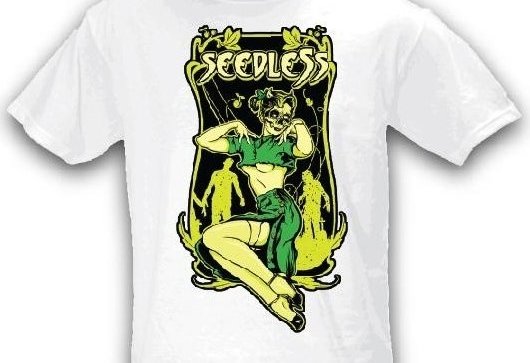 The Handlery Hotel and Chef Karl Prohaska are hosting a good 'ol fashioned Southern Country Boil with crawfish, shrimp, baby potatoes, andouille sausage and corn on the cob cooked in spicy sauce along with Societe Brewing's Belgian-style beers. Eat like you're on Duck Dynasty...

MONDAY
Green Flash Brewing Co has teamed up with WiLDCOAST for an Earth Day screening of two short documentaries, Baja Wave and One River at 6p. Drink and watch...

Go to Balboa Park from 10a-5p for EarthFair 2013, the world's largest annual environmental fair. Exhibitors representing all sorts of Earth-friendly causes, goods, and services will be there, plus food and five stages of live local music. Go green...

TUESDAY
Terra American Bistro is hosting An Ode to Local Wineries from 5-9p. Local chefs from Terra American, Plancha Baja Med, Carnitas' Snack Shack, Burlap, and Blind Burro are cooking to raise money for the Chefs Celebration Foundation of San Diego scholarship program. Check out the menu…

SATURDAY (April 27th)
200 wing-loving competitors will face off during the Battle to the Bone wing-eating contest at Petco Park for the title of San Diego's Ultimate Wing Lover. Although they may swear off wings forever after this, winners receive one year of free meals at Wings-N-Things and will be recognized on the field at a later Padres game. Watch the carnage...

ONGOING

Book your spot for La Jolla Playhouse's walking mystery tour of Little Italy, Accomplice. Someone calls the night before to tell you where to meet and from there your team is sent on a mission, following a series of clues and mysterious actors who you will meet along the way. Take part in the shadiness…