Just because the C&O Canal isn't some major shipping lane doesn't mean it can't be a major sipping lane. So hit the Capella Hotel's legitimately beautiful Rye Bar, which serves up barrel-aged 'tails and rare rye whiskeys to patrons sitting at a marble-topped honey-onyx bar, or on large Chesterfield leather chairs next to floor-to-ceiling windows looking out onto the canal.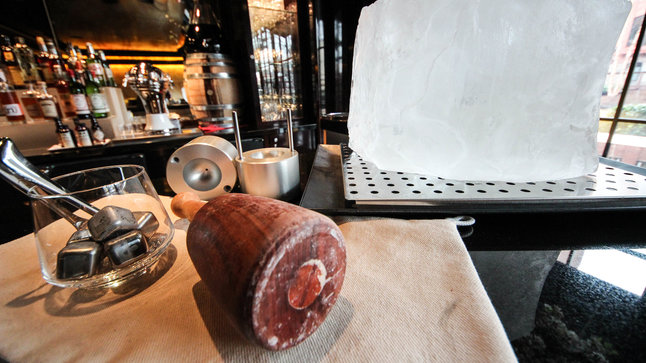 Their "hard harvested" ice program means your drink's cooled with chips from a whole block, hand-pressed spheres, or stainless steel "cubes".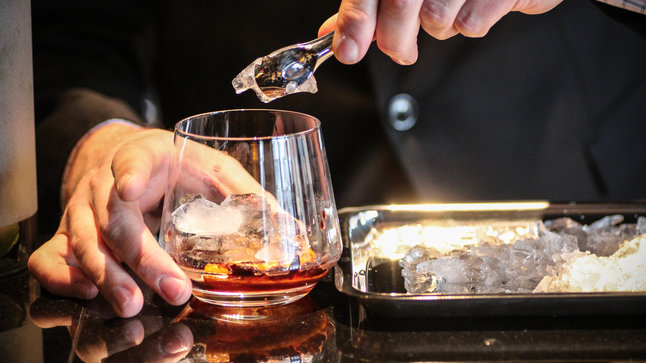 Said ice chills drinks like this Old(er) Fashioned with Lustau Pedro Ximenez sherry, rye-soaked maraschino cherries, and Dad's Hat Pennsylvania Rye.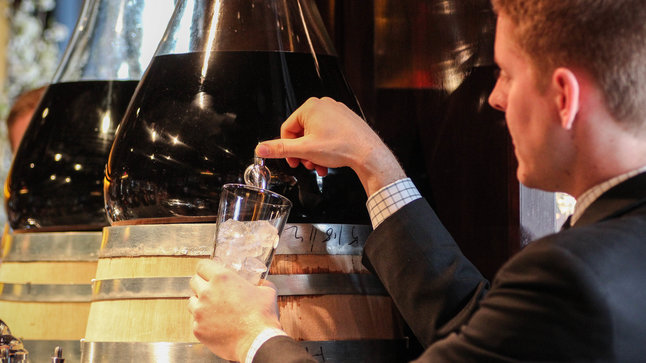 Like a very ineffective Donkey Kong, they're all about rye barrels, and have a cocktail aging program that lets Dad's Hat concoctions mellow in those suckers for about six weeks.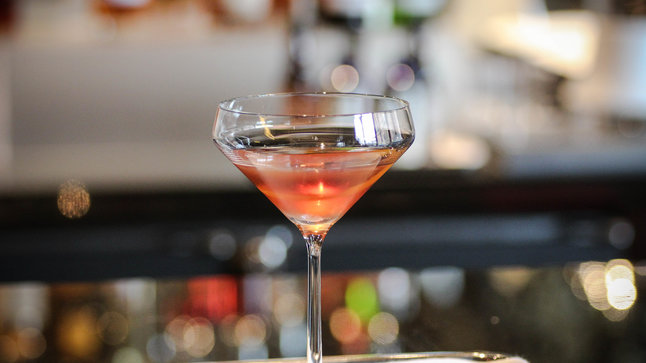 This barrel-aged Manhattan rocks Dolin Sweet vermouth, Byrrh Grand Quinquina (an apertif), and house-made orange bitters.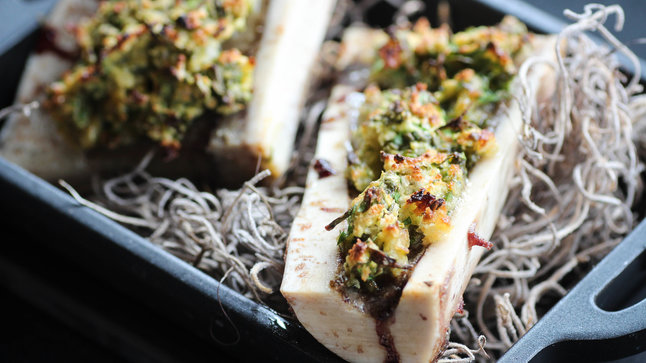 And even this marrow gets doused in rye, (well, technically, its parsley crumble does), so don't you even think about calling it bone dry.