It isn't easy to catch Bon Appetit's eye, mostly because magazines don't have organs that detect light and convert it into electrochemical impulses in neurons. Buuuuut, local butchers Salt & Time managed to do it anyway with their coffee-rubbed lomo, a piece of press that helped buoy them from farmer's market stand to this brick and mortar, where they're peddling everything from genre-pushing signature creations like Pecan Porter-brined bacon to fresh-baked bread and Cuvee coffee.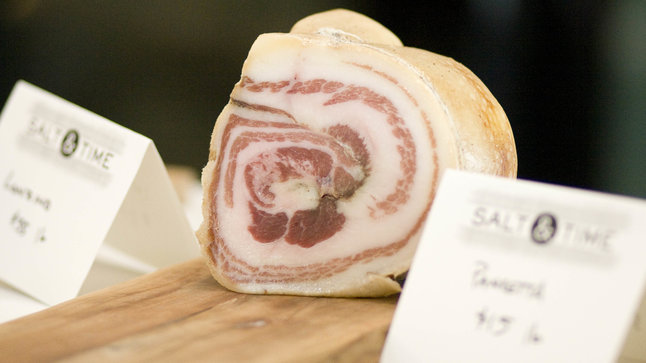 Pancetta comes from the belly of the beast just like bacon (and Jonah 2:1-10), but instead of getting smoked and brined it's cured with pepper and juniper.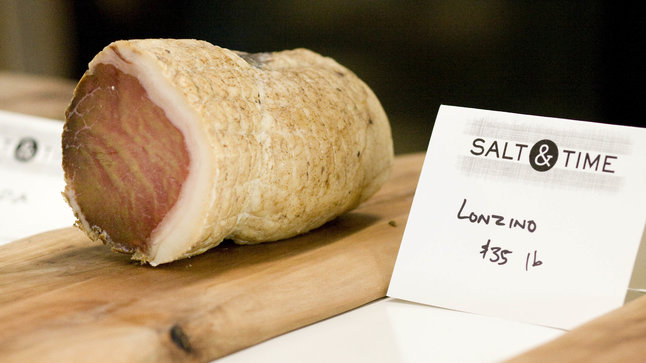 For a small "porkage fee" salumi like this fennel/juniper/nutmeg-cured lonzino pork loin is served with a setup of bread and pickles to be eaten at the counter.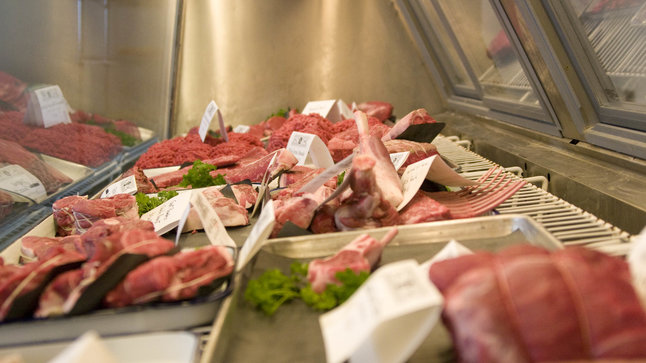 Much like snake-oil salesmen, they've built their reputation on exotic cures, but the deli case is also stocked with cookable meats like breakfast goat sausage, rare beef cuts, and smoked all-pork hot dogs stuffed with cheddar and jalapenos.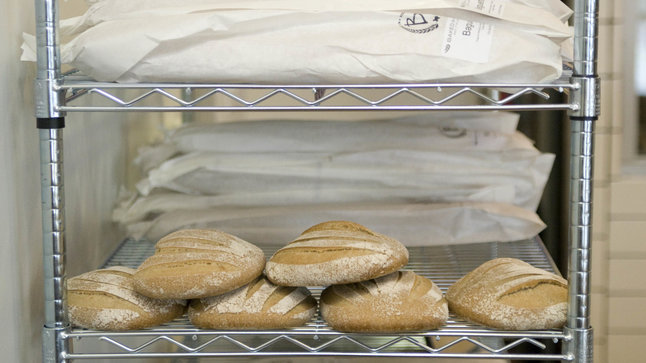 Also available for devouring are grab-and-go sandwiches on carbs made in-house by breadsmith Baked In Austin, also the name of Matthew McConaughey's personal blog.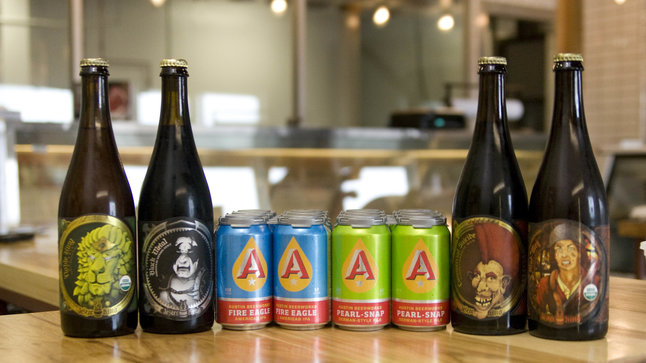 And also much like snake-oil salesman, you can reek of false confidence and booze thanks to a selection of top-notch local brews from the likes of Austin Beerworks and Jester King, a pair responsible for the devastation of many a small interior organ.
Photos by JW Walthall