You'd think having Fabio run a restaurant would be problematic, what with his insistance on butter substitutes, but thankfully the Fabio behind Siena Tavern is of the Top Chef fan favorite variety, putting his culinary acumen to work with the Bull & Bear/ Public House guys to bring you a 10000sqft modern Italian powerhouse, and also actual butter.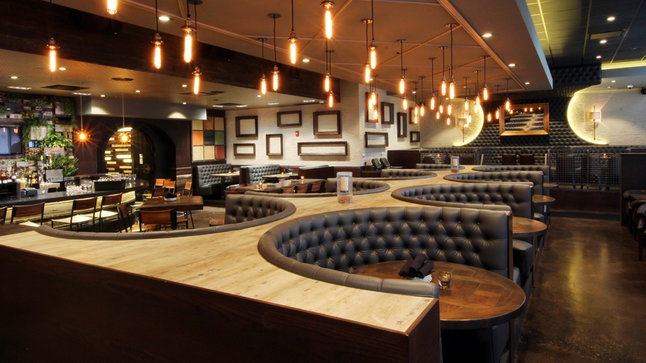 The dining room's industrial steel and glass gets an orange hue from a freshly tanned Hefner these Edison bulbs, while the adjacent bar turns out cheese creations like smoked mozz w/ escarole, candied walnuts, & honey, or crudos like fluke with roasted tomato vinaigrette & fried basil.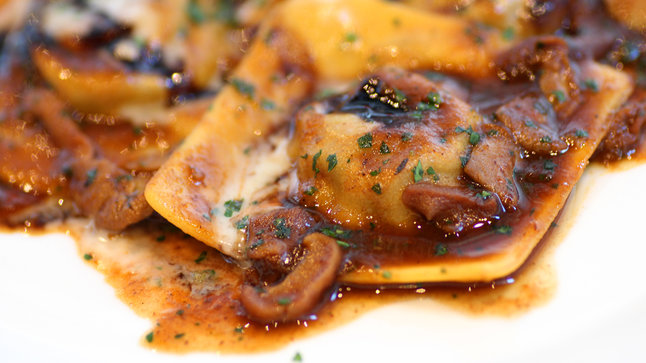 Chief among Fabio's housemade pastas is this short rib ravioli with roasted porcini mushrooms and Taleggio cheese.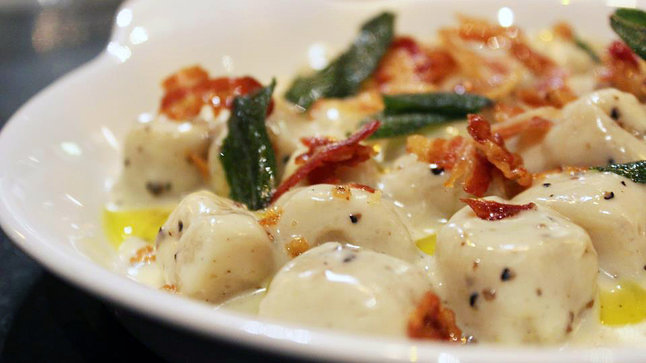 Or nab the gnocchi with truffle cream, crispy pancetta, and fried sage, which is totally cool because no one's drug testing Mr. Rosenfels these days.
Pizza choices include truffle-mushroom, prosciutto-pear, and this carne, topped with fennel sausage, salami, pancetta, and sopressata. If that's not a sufficient meat payload, try a 36oz Florentine-style aged porterhouse for two, or 12hr-braised osso bucco with farro risotto and hazelnut gremolata.
This elevated deck is... decked... with a wall of LED-lit filing cabinet doors so you can enjoy some drinks while debating the finer points of the Dewey Decimal System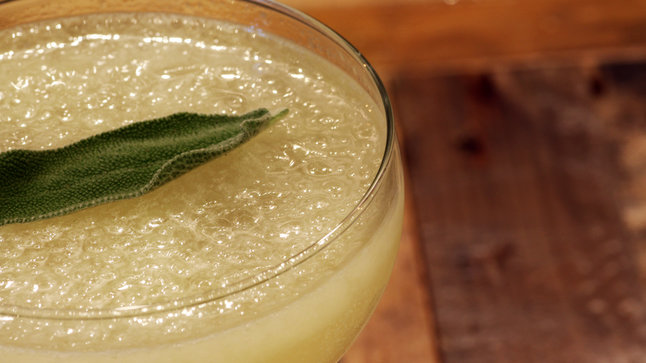 First up on the cocktail list is the aptly named No. 1, made with vodka, ginger zest, lemon, and sage tincture.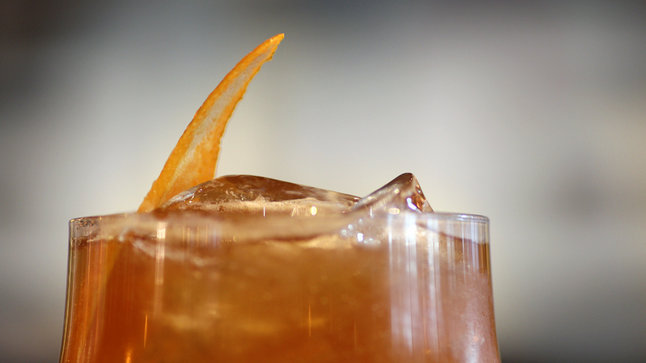 Skipping a few, this is the No. 5, featuring bourbon, Sicilian liqueur, sparkling apple cider, and no butter. But if there was, you better believe you'd get the real stuff.
Additional photos by DineAmic Group