Certain to give Walter E. Smithe an idea for new revenue streams, Goose and Fox throws underground dinners inside a furniture warehouse, transforming it into into a hot-plate-powered kitchen and dining room that just happens to have a ridiculous number of couches and, just for a little atmosphere, a table centerpiece'd with a skull.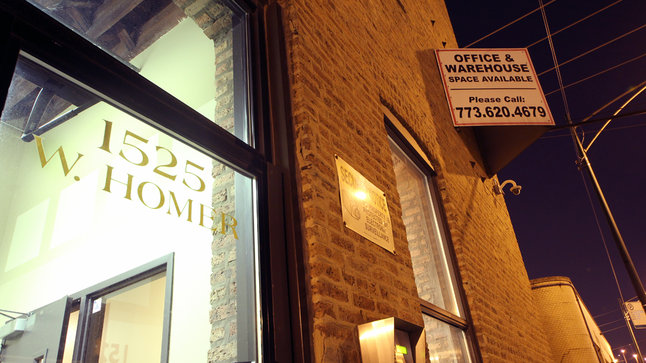 Dinners take place on select days of the month, reserved via email or Facebook and accommodating between eight and 20 diners at the Snapshot Bids furniture auction warehouse in Bucktown. If you're parking in a deserted industrial lot, you've come to the right place.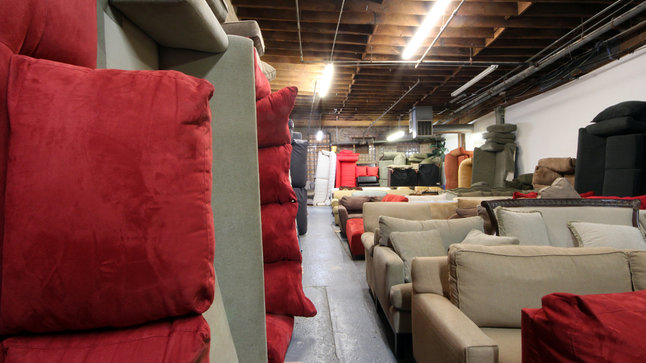 See, told you it was a furniture warehouse!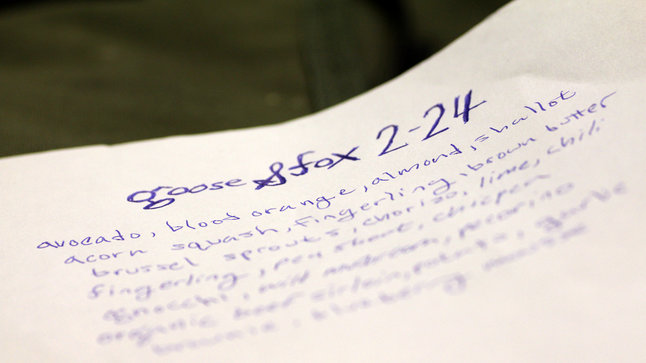 The hand-crafted (and written) menu features 6-10 courses that vary according to what's fresh at the Green City Market.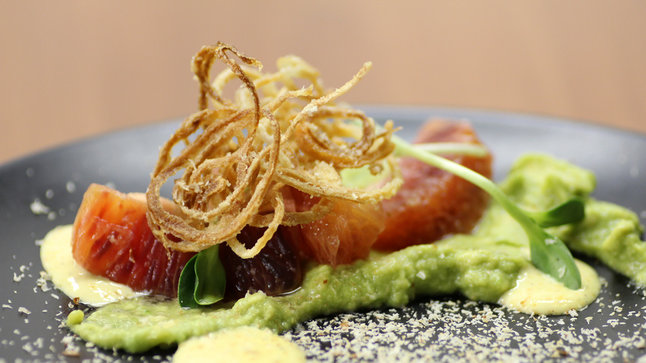 Start light with a salad of avocado, blood orange, fried shallots, and shaved almonds.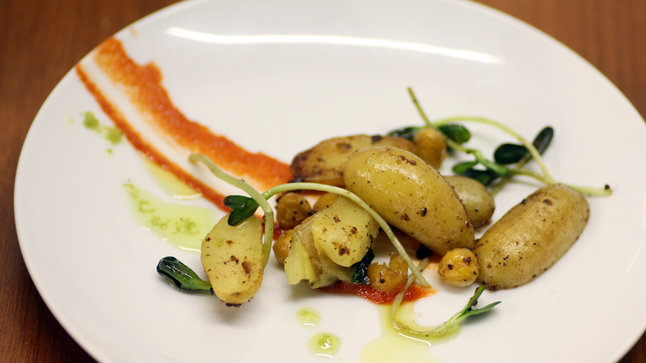 Fingerling potatoes with pea shoots and chickpeas kinda resemble a meteorite, so expect any Russian guests to be a little wary.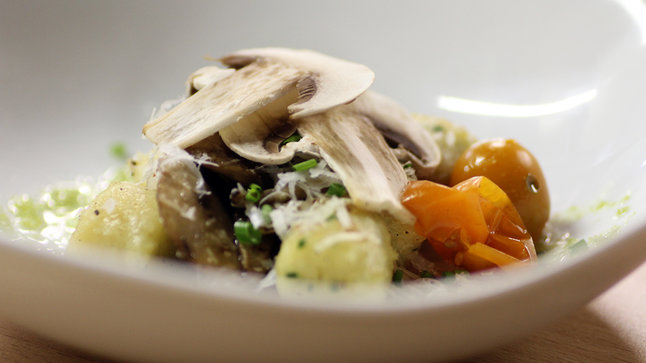 A house specialty, this Parisian gnocchi is crisped up with butter before being served with pickled tomatoes, Pecorino, and foraged mushrooms. Pro tip: don't forage at Whole Foods as they will arrest you for shoplifting.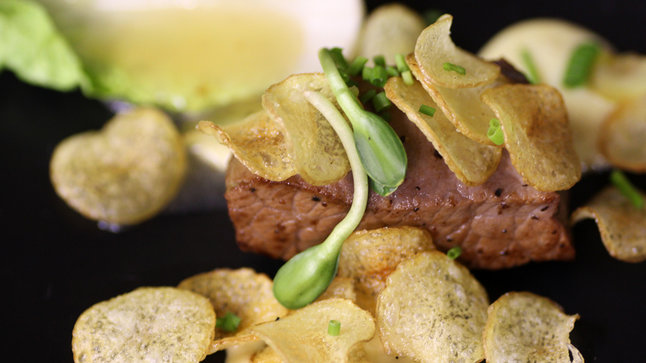 Grass-fed sirloin is topped with fried fingerling chips, pea shoots, and a garlic confit sauce.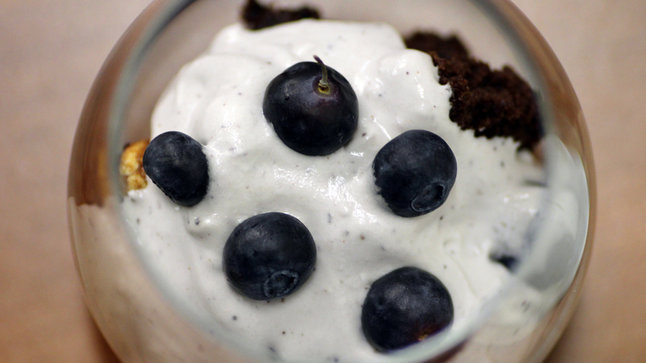 For dessert there're crunchy trail mix brownies with blueberry mousse that'll have them rolling you away from the table like Violet Beauregarde. The supper club's also BYOB, so fizzy lifting drinks are on you.