For years, the Light Group has filled your nights with glitz and oontz thanks to superclubs like 1OAK and Haze. Now they're giving you the mutant cheeseburger to wash away the Skrillex, thanks to Citizens Kitchen & Bar: a comfort food castle with a serious sandwich challenge.
Kick things off with one of their unique specialty cocktails like the Green Machine with Bombay Sapphire, celery syrup, arugula, and Mr. Q Cucumber Soda, or grab a craft brew including Tommyknocker's Butthead, which is what Biff Tannen has to drink whenever Strickland steals his flask.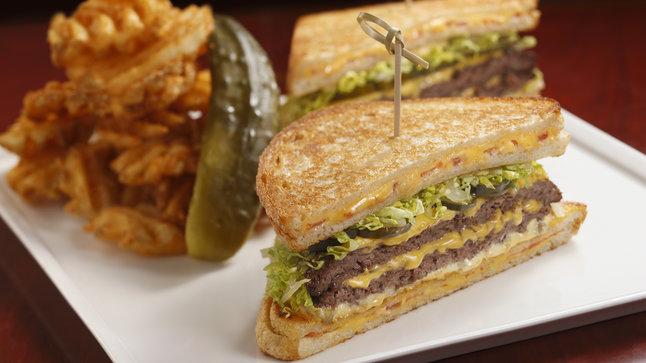 The menu's stacked with sammies like this Fatty Melt (a double burger that very Louie Andersonishly uses grilled cheese for buns, then throws in some caramelized onions & special sauce), a 12hr gravy/provolone meatball grinder, and a triple-bacon burger.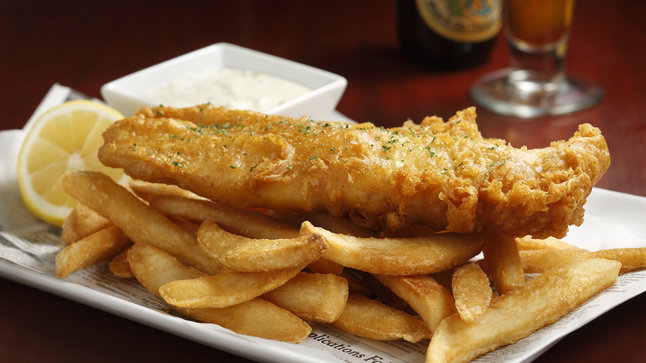 Chuck's Fish & Chips are maybe named after the COO of Mandalay Bay, and maybe named after the strong-jawed host of Love Connection, something you'll likely make with the Southern fried chicken w/ jalapeno honey.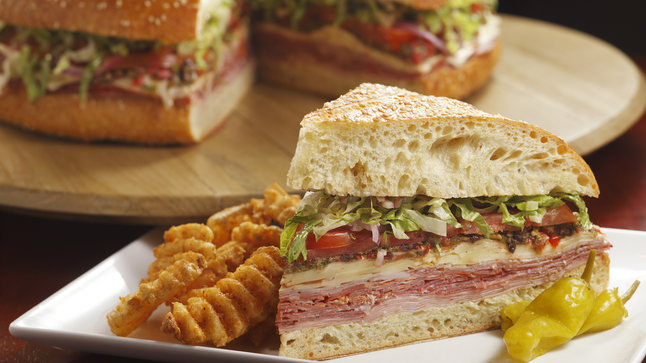 This Italian Muffuletta is made for one person or six -- but if you're feeling good enough about life to feel very bad about it very soon, they'll pick up the tab for anyone who finishes the whole thing themselves.