Not just what Pigpen takes after drinking too much water, The Muddy Leek's also an upscale, eclectic gastrobistro now open on a business-y looking corner of Washington Blvd with art house-iness like sillhouette paintings above a 10-seat bar.
There's also a pretty epic patio space with an installation that looks like an American Gladiators cargo net, but sadly Joust made from bottle caps.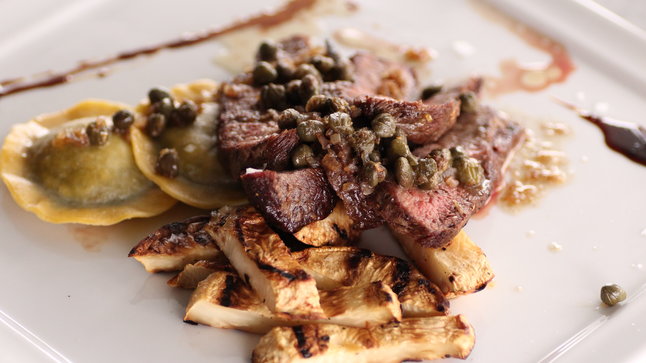 The menu's from a crew who've been throwing underground dinners for years, and includes perfected plates like a Paso Prime flat iron steak served with grilled celeriac, spinach ravioli, and brown butter, which -- like that Hardy Boys/30 Rock cross-over episode -- includes lemon & capers.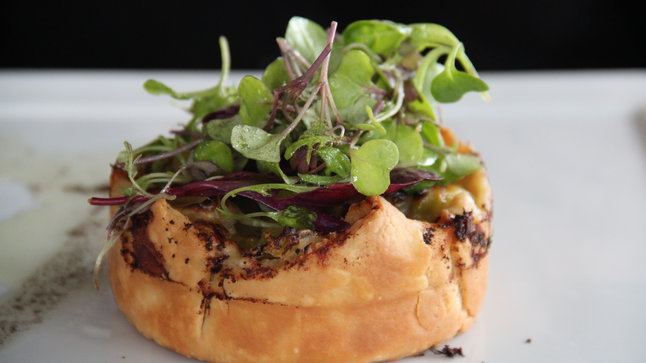 They've also got a juniper-venison dish w/ sweet potato hash, and this black truffle-enhanced potato-leek tart.
Plus this Lambwitch (w/ mint, rosemary, green tomato jam), served on olive loaf that'll get you looking more like Bluto.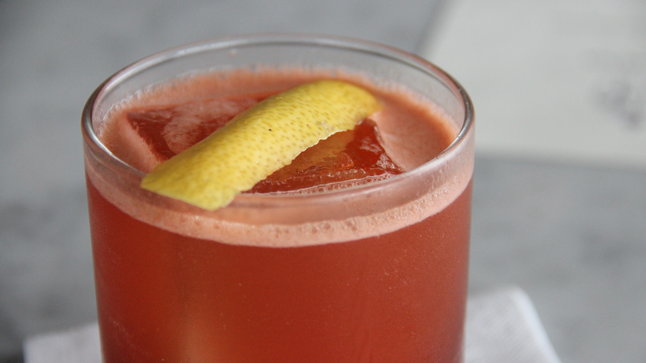 Oh, and there's a full bar with pour-down-throaters from a former Seven Grand dude, like a happy hour Barman's Choice and the rye-filled Blind Lemon Jefferson, which'll likely have you making a few Declarations of your own.