Though it would probably be worth it to have a seven-day celebration of Carrie Bradshaw's most literary ex, Burger Week's actually an annual celebration and re-creation of the best fast food burgers in the world. All of the patties have been dolled up by the creative geniuses at the Oinkster, with these added terms: each burg's available for one day only (starting Monday), they've got a Twitter contest for front-of-line VIP passes (seriously), and, if you throw down all seven, you get a limited-edition T-shirt, which will not fit by the end of the week. Wanna know what you're eating? Well, just know they're starting with a take on the Baconator (available Monday), and here are four more of our favorites from the week: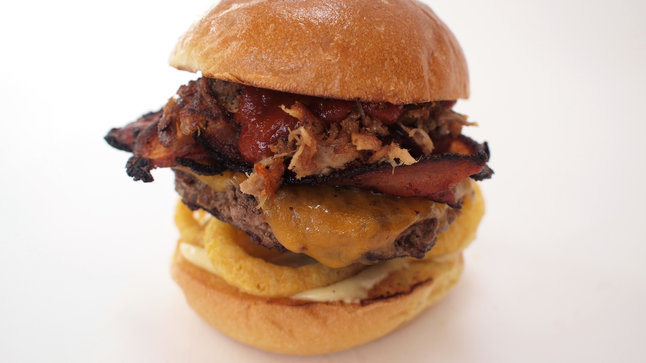 Thurs: The Weed Eater
This collab with the Grill 'Em All truck tosses insane munchies between two buns, including a big ol' slab of jalapeno bacon, pulled pork, a half-pound of burger meat, and, uhhhhhhh... Funyuns. Yeah. Funyuns.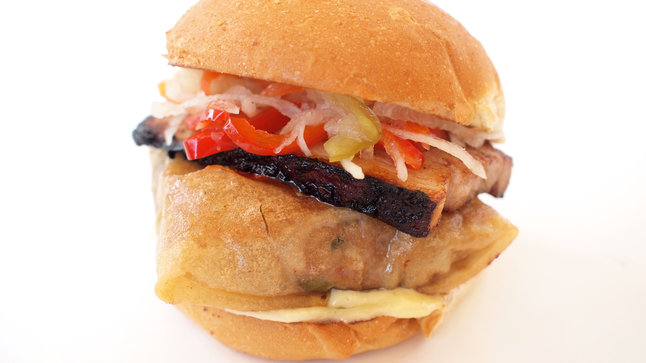 Fri: The Thrilla From Manila
This take on the classic lumpia burger from the Philippines has deep-fried pork (!) w/ shrimp & mushrooms, as well as pork belly and sweet Thai sauce on pan de sal.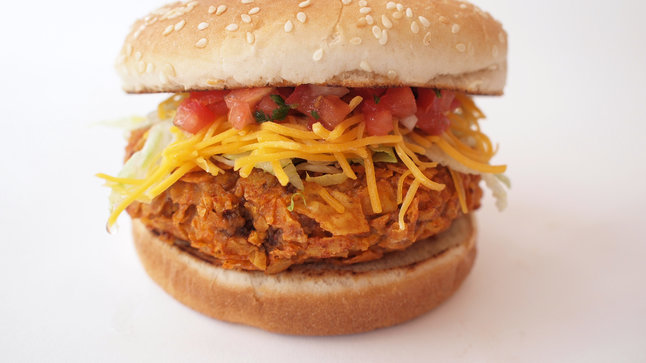 Sat: The Doritos Bell Beefer
The Oinkster dudes are running for the border with this re-imagination of T-Bell's Doritos awesomeness: they've got a taco-seasoned, nacho cheese chip-crusted patty topped w/ pico de gallo, ranch dressing, and Tapatio.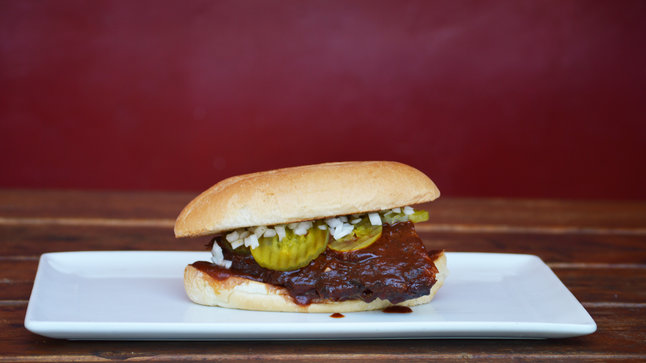 Sun: The McRibster
Arguably the piece de resistance, this is a Beyonce-style-let-me-upgrade-you version of the McD's limited-time-only classic, with patty'd up pork ribs & BBQ sauce on a French roll with pickles. And yes, that was a Beyonce song call-out, what of it?