Now occupying the former Tar Pit space on La Brea, Bludso's is a Texas-style BBQ joint w/ recipes from its namesake Compton-based pitmaster, but run by the warriors behind the burger-rific Golden State.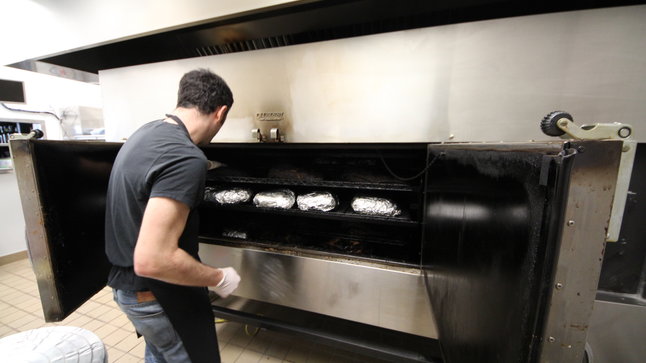 All the food's slow-cooked with times running from a long movie (2.5hrs) to a full season of Dexter (12+hrs) in a car-sized smoker...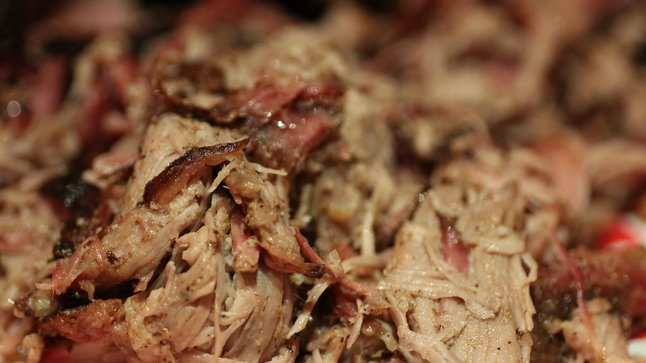 ... which leads to meats available by the half-pound or full-pound, including legit-smoked insanity like this pulled pork shoulder.
Also available -- hot link sausages, and grainy, deliciously fatty brisket, just like grandma used to make, before the coronary and the veganism and the weird thing with her arm.
Then there's ultra-crusty pork ribs, and their not-quite-as-slutty cousin, rib tips.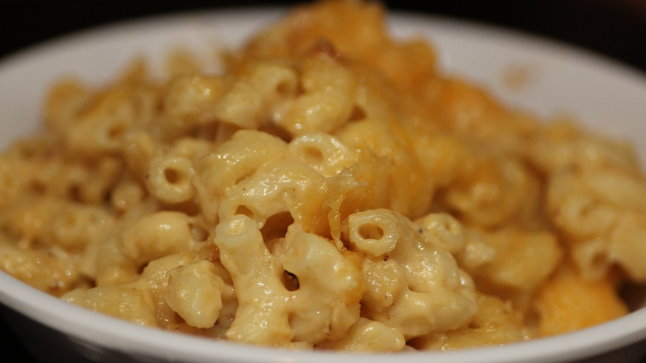 You can get sides separate, or in small/large platters including every one of the meats plus each of the non-meat orders, with classics like collared greens, potato salad, and this cheddar-based mac & cheese.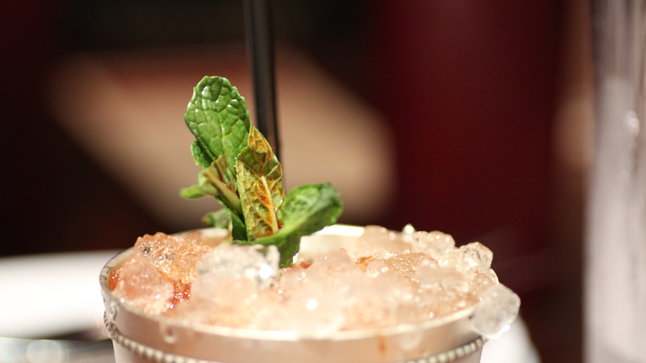 Beers and drinks are from the aforementioned booze-nerd Golden State guy, which means crafts like Racer 5, as well as the hard stuff, w/ mint juleps actually flowing on tap, as well as fernet, which's supposedly what those Warriors are shooting for anyway.