Not just an exclamation used to refer to a circa-2001 Alyssa Milano, Sweet Chick is a house of "bomb chicken and waffles" plus other Southern-inspired eats with a fatteningly modern twist created by the gang behind two neighborhood stalwarts, Pop's and Organic Planet. The one-room space has an almost schoolhousey vibe thanks to touches like a big blackboard, waffle irons hanging from the wall (just like your schoolhouse), and wainscoting made from doors they scored from an old retired fireman in Bed-Stuy, so if you're looking for some old doors for your own walls, now you know where to go.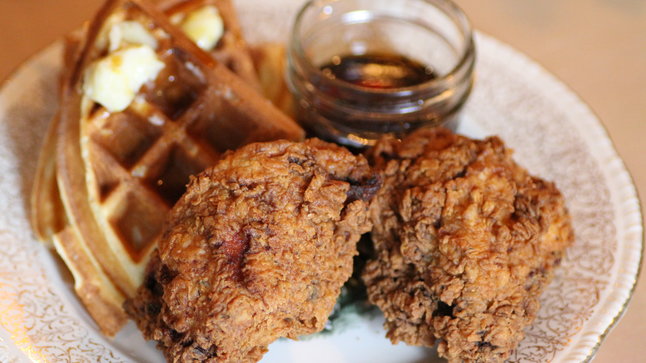 About that "bomb chicken": it's got a sweet tea brine and it's dredged in a secret house spice blend. Get it in a bucket with a biscuit and collard slaw, or pair it with these buttery waffles in flavors like bacon & cheddar or the chef's personal go-to, rosemary mushroom.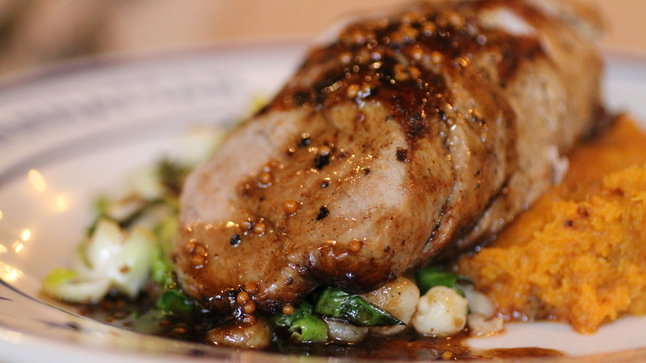 You're looking at pork tenderloin with Brussels sprouts, sweet potato mash, and hominy -- dried maize kernels that "a lot of people just aren't that familiar with", except you, because you just read this.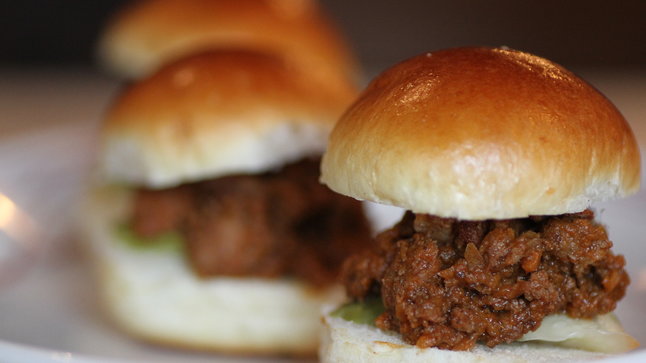 Everyone loves a sloppy joe; this one's a slider version made with duck, sliced pickles, and crispy duck skin. No singing Sandler, please.

Only way to make oysters more of a turn-on? Wrap them in bacon.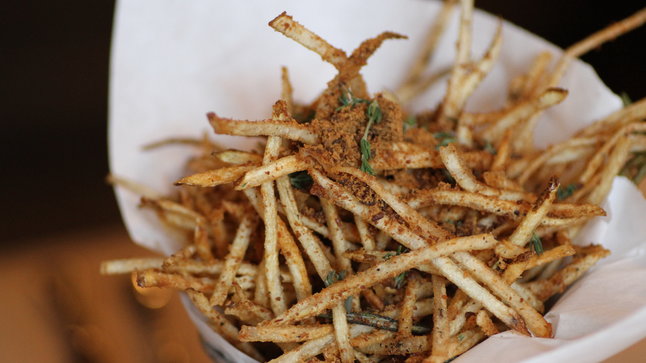 These are the jerky fries, which were born in a historic moment when the chef, unhappy with the batch of jerky he was making, ground it up and sent it out to the bar to potentially use in a drink. The bartender sent it right back, and said "Why don't we put this on the fries?", marking the only time everyone was extremely happy by food being sent back to the kitchen.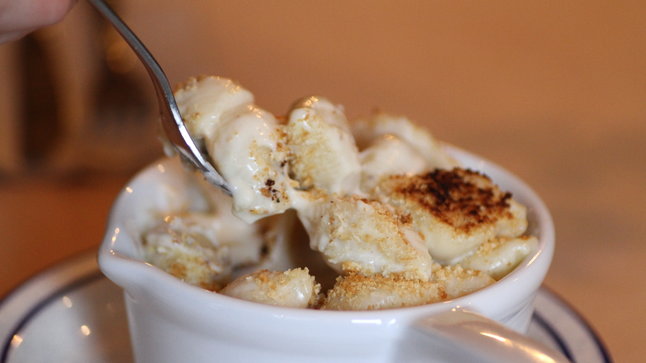 Yeah they have mac 'n cheese, and it's crusted with Ritz crackers.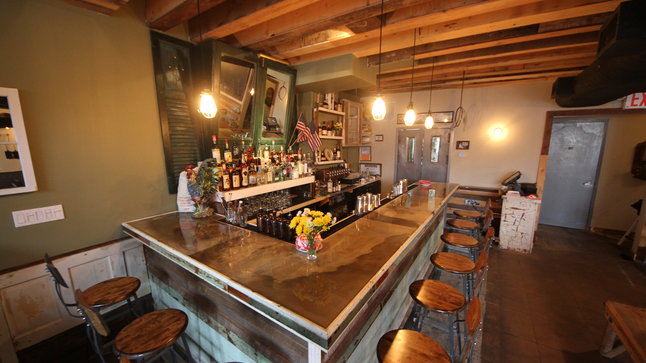 Hit the bar for all manner of brown spirits and small batch/local crafts. They also serve moonshine in mason jars with a Genny.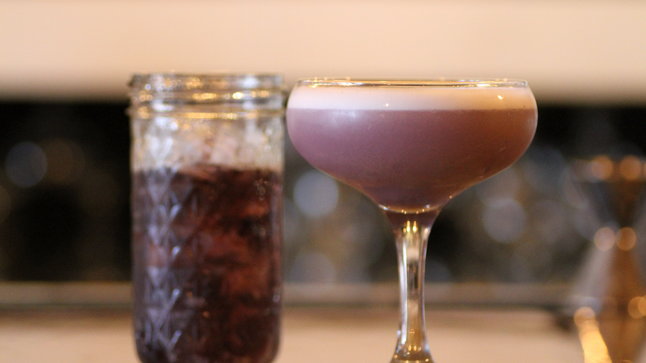 Let's not forget about the cocktails. Especially since they have names like Purple Drank, which at the same time is a take on sizzurp and a classically prepared sloe gin fizz.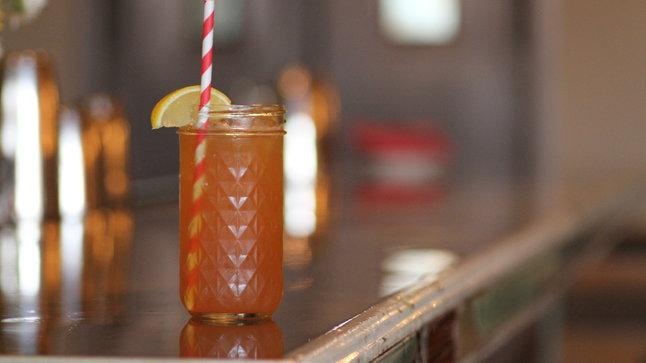 Though they can't agree on whether the name comes from Chris Rock, Kanye West, or possibly both, the "Tiger Woods Y'all" is made with cognac, honey bourbon, and a special Arnold Palmer soda made exclusively for them by Brooklyn Soda Works.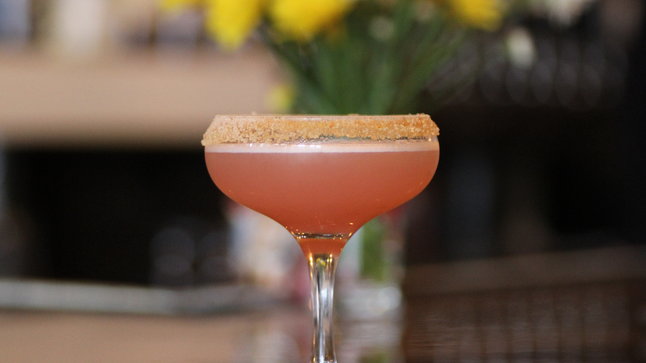 The eponymous Sweet Chick is meant to evoke watermelon on a warm Summer day with a spicy brown sugar rim and watermelon-infused vodka.

Since everyone in Williamsburg already wears Cosby sweaters anyway, here's the double chocolate pudding w/ vanilla whipped cream.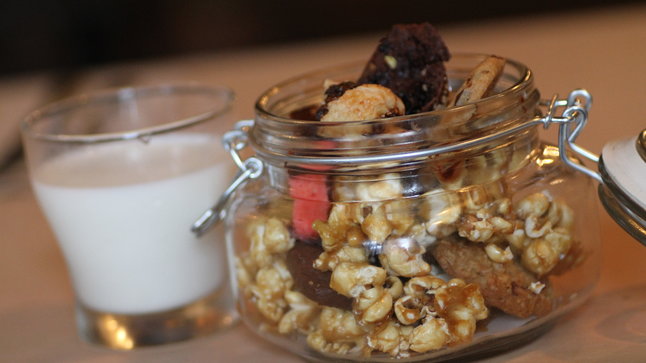 Cookies and milk.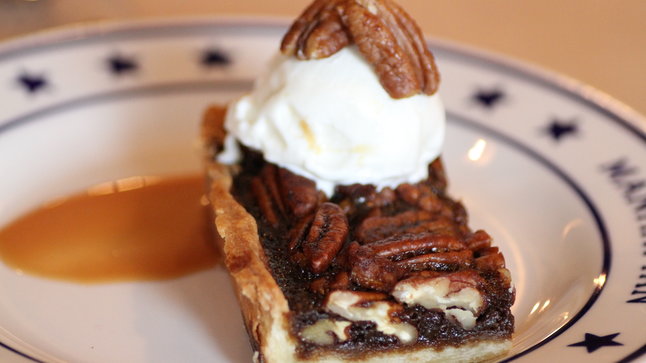 And bourbon pecan pie with creme fraiche and caramel.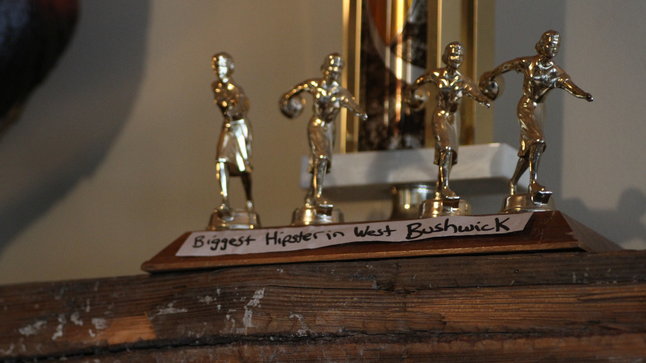 Noted.