Cinco de Mayo. You barely understand what it's even celebrating, but understand this -- come May 5th, we're throwing Luncha Libre: The Thrillist Taco Knockout, for which we procured infinity free beers and a warehouse in Brooklyn, and invited some of our favorite eateries to make truly once-in-a-lifetime taco creations. Then you get to judge them and crown a winner, who actually gets a lucha libre championship belt.
Keep reading to see some of the tacos that'll be served, plus a few other essentials. Then buy your tickets right here.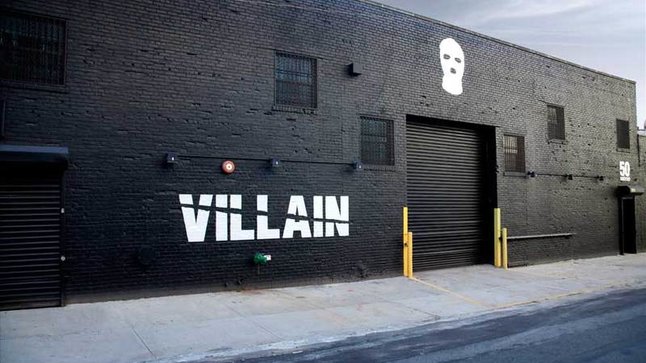 The party is at Villain. If you've never been to a converted warehouse in Brooklyn, now is the time...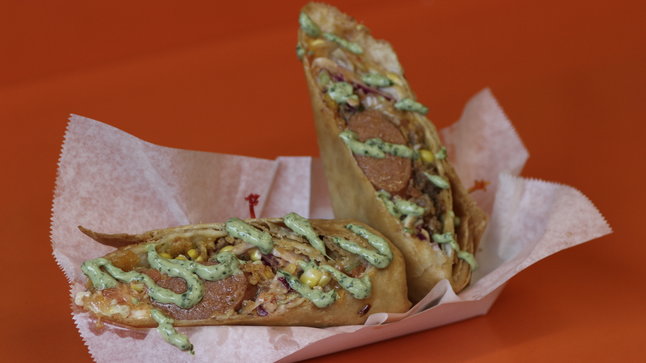 ... because it's going to house 10 stands (GA tickets get you five tastings, VIP gets you all 10) that will deliciously push the outer boundaries of taco-making with entries like this El Perro Meximus from Los Perros Locos: a deep-fried tortilla stuffed with a hot dog (of course), grilled corn kernels, crushed Fritos, and crumbled chorizo.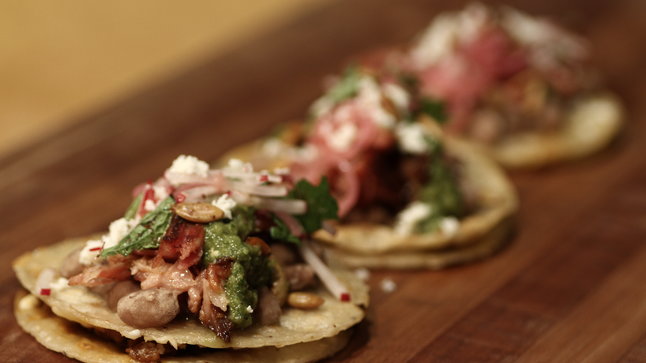 Another contender: this bad boy from the not-even-open-yet Tequila Park in the Hudson Hotel. Their chef is leveraging his Central American roots and "so much love" to create this taco/gordita/pupusa mindbender that rocks two tortillas stocked with roasted mushrooms and ground merguez, which're topped with beans, shredded lamb belly, and "most importantly", a mint, jalapeno, serrano, and tomatillo salsa.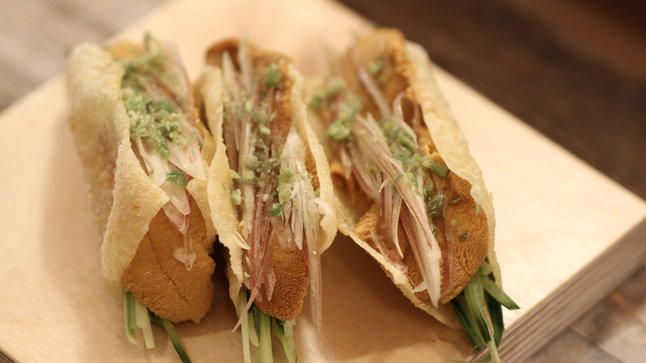 NY Sushi Ko, another to-come joint on the LES, will let you preview their work with a taco created solely from Japanese flavors including a crispy wonton shell, uni, myoga, cukes, and smashed wasabi peas on top.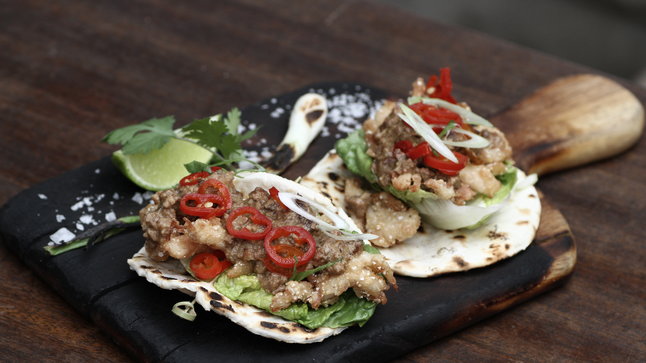 The "Dirty Pigeon Taco" from Exchange Alley is actually fresh squab delivered from Mennonite Farms in PA, which gets deep-fried in the same crust used to fry oysters in New Orleans, and topped with Creole dirty gravy and pickled chilis.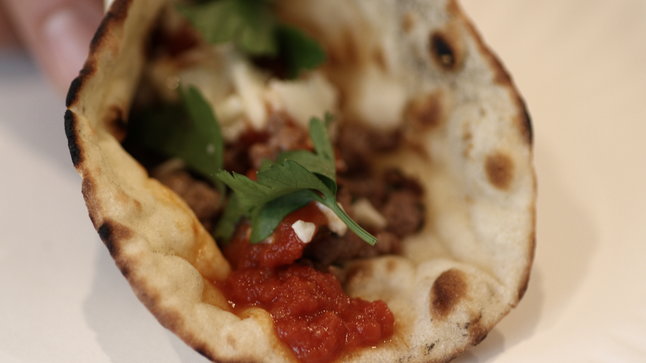 Like most great minds, you've no doubt pondered pizza tacos. Thanks to Williamsburg's Best Pizza, you can now eat them. Chopped-up bits of meatball are cooked to resemble the texture of chorizo, then topped with mozz and red sauce, and plopped in a pizza dough tortilla.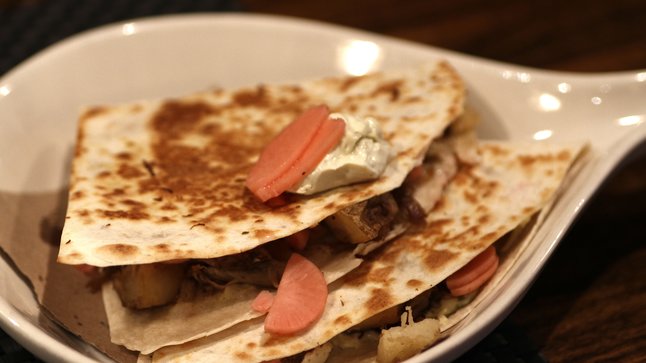 Feast your eyes on JoeDoe's brunchy "gringo" blend of duck hash, pickled radish, and jalapeno mayo.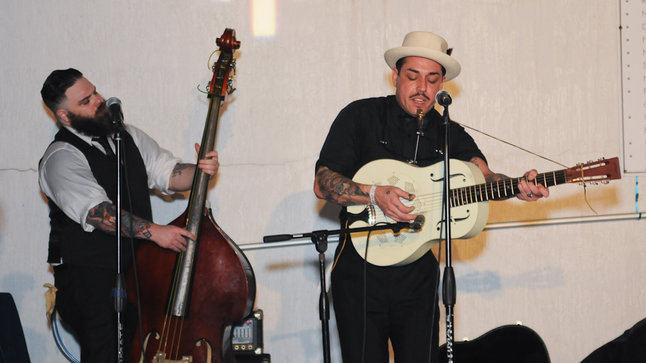 While Diablo Dimes & Los Deacons, and Haitian Hillbilly provide the soundtrack, you can hit a design-your-own hot sauce station, a build-your-own Michelada bar, and beer pushcarts plying you with unlimited brews.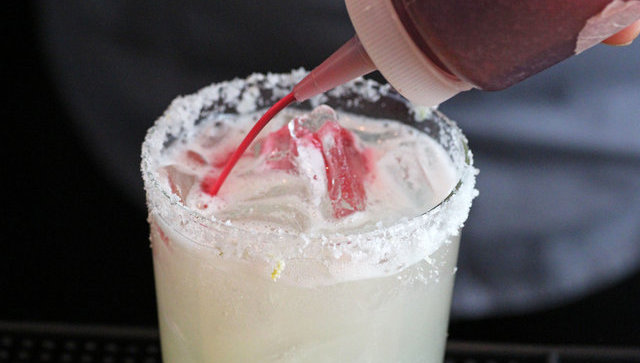 And if you want to go VIP (and you should), you'll get tastings from all 10 stands, and a private lucha libre mask-lined loft in which to enjoy them. But you've gotta get your tickets right here.