Not just that one video game where you get to choose between being righteous, marrying a nice village girl, helping strangers, saving damsels in distress, or shocking them all with lightning from your fingers, Fable's also a restaurant from a former Anchor Oyster Bar chef, armed with a whimsical Aesop theme that includes wallpaper that looks like reclaimed wood, orange antler chandeliers, and a mirror etched with the the fable that inspired the restaurant name: The Boy and the Nettles.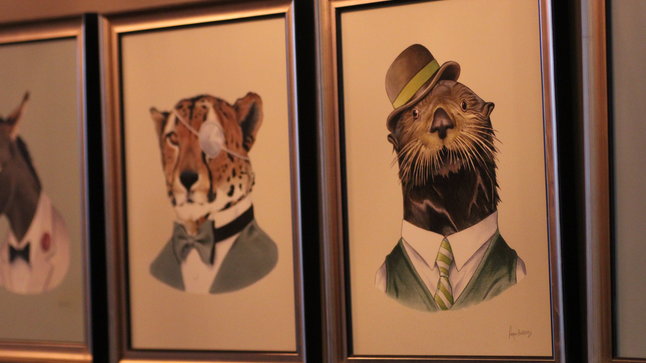 Totally awesome anthropomorphized animal portraits cover the walls, like this cheetah with an eyepatch and this bowler hat-wearer you otter admit is better dressed than you.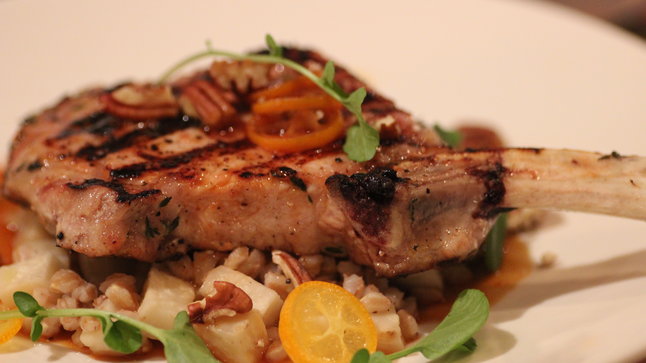 The menu is extremely seasonal and -- like Rebecca Romijn in X-Men -- will change often, but expect stuff like this brined and grilled porkchop on farro risotto topped with toasted pecans, cipollini onions, and kumquat-Riesling sauce.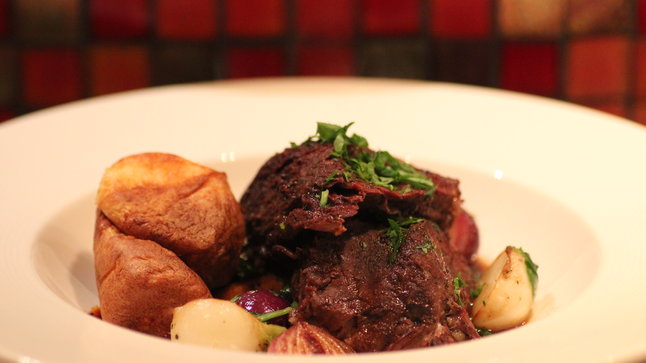 This is their Cabernet-sauced All American Pot Roast, which you definitely won't Reject when you find out it's sided with a Parmesan popover.
The desserts (like this bittersweet chocolate mousse w/ caramel whipped cream) will all vary according to the chef's whims, along with holiday menu supplements, so you can finally have that National Talk Like A Pirate Day Dinner you've been ayeayeing.