In Spanish, Del Campo means "from the countryside". In DC-ish, it means "a beautiful Penn Quarter tribute to Argentinian grilled meats, all served in an elegantly rustic space outfitted with smoked-oak floors, leather sling-back barstools, and hand-woven table runners. You should go get some wagyu sirloin there right now". Loosely translated.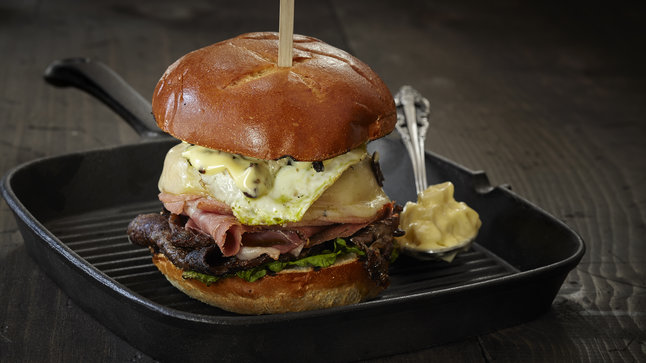 This Chivito sandwich layers said sirloin with ham, mortadella, provolone, and fried egg. This is what they call, in Buenos Aires, "the vegetarian option".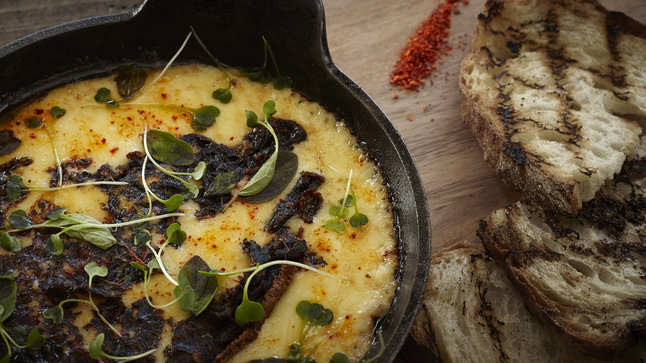 Provoleta's their country's go-to version of Provolone. It's been served in Argentina for about 40yrs, and here is griddled with herb salad, chilies, and country bread.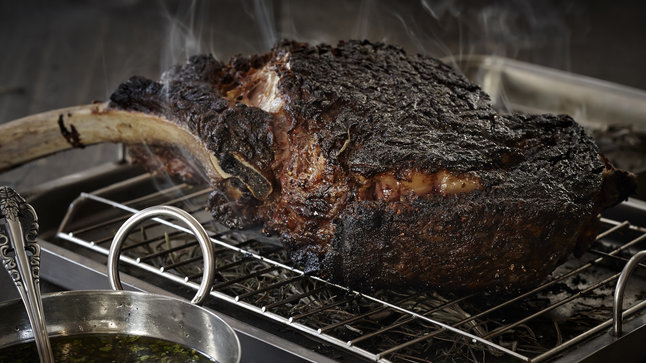 You'll need to start training about three days in advance if you plan on facing off with this 48oz dry-aged Piedmont Ridge ribeye topped with chimichurri. Okay, it's actually for two, but by now, you're committed.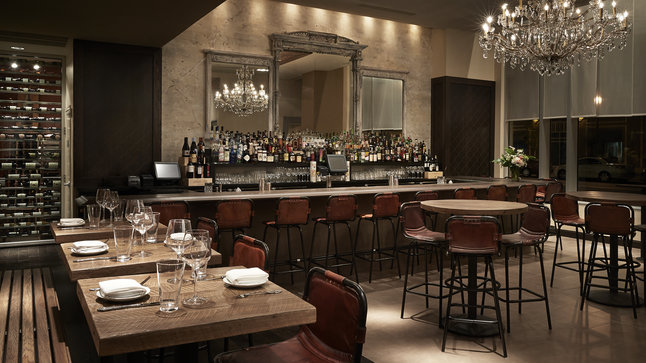 Watch yourself looking swank in an oversized antique mirror above the bar as you ponder 16 cocktails, like the Papa Porteño with rum, bitters, and even (appropriately) grilled grapefruit, which ought to help get you as loose as even the most ridiculous translation.
Photos by Greg Powers