Whether he's a cowboy, biker, cop, general, pilot, stranger, or bouncer (apologies: cooler), Sam Elliott's mustache commands respect. Not only from the audience, but from its peers. Let's put it this way: when Tom Selleck's mustache dreams, it imagines the space under Sam's nose.
As you craft your own charitable mouth muff for Movember, let Sam Elliott's mercurial handlebar be your guide.
12. Wade Garrett, Road House (1989)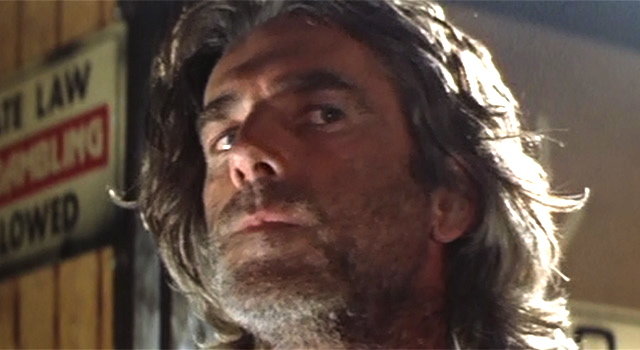 [Credit: Road House Deluxe Edition DVD]
As much as we'd love for this to be higher on the list, there's no real, definable mustache. Instead he goes for the scruffy, slept-on-a-bench look. Long hair helps, but it's just not enough.
11. Mike Marshak, Fatal Beauty (1987)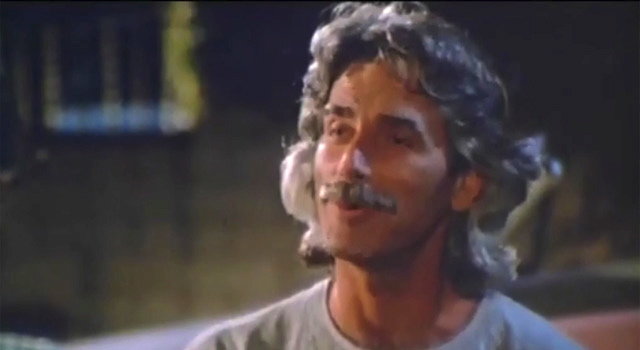 [Credit: Fatal Beauty]
A Beverly Hills Cop-inspired action/comedy starring Whoopi Goldberg as a cop tracking a deadly drug called Fatal Beauty. What's that? You don't care? Well, don't let Sam Elliott's salt n' pepa mustache hear you. It takes a lot of pride in this goofy shoot 'em up.
10. Richie Marks, Shakedown (1988)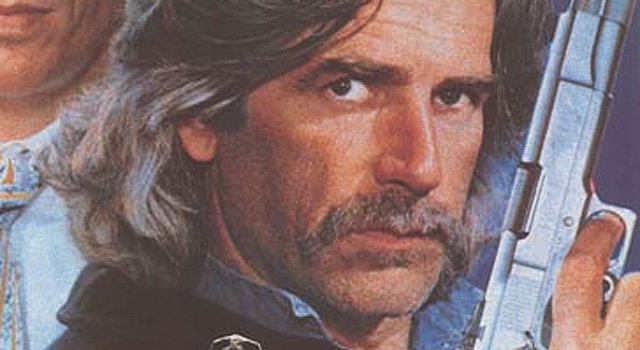 [Credit: Universal Pictures]
A renegade cop with nothing to lose teams up with Robocop (Peter Weller, as a mild-mannered lawyer... so Robofop) to take down dirty police.
9. Caretaker, Ghost Rider (2007)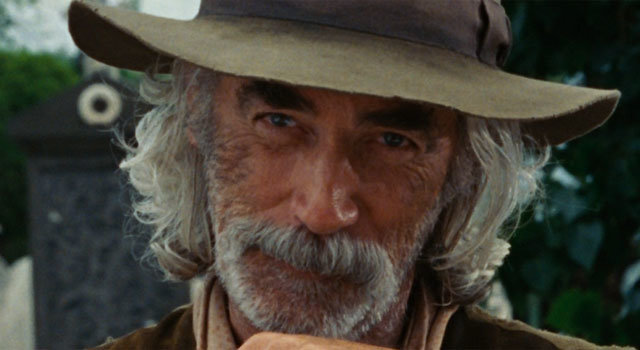 [Credit: Ghost Rider Blu-ray]
Embarrassing comic book movie with Nick Cage? As long as the check clears. Even though it's more scruff than 'stache, you can't keep it down.
8. Clay Wheeler, Did You Hear About The Morgans? (2009)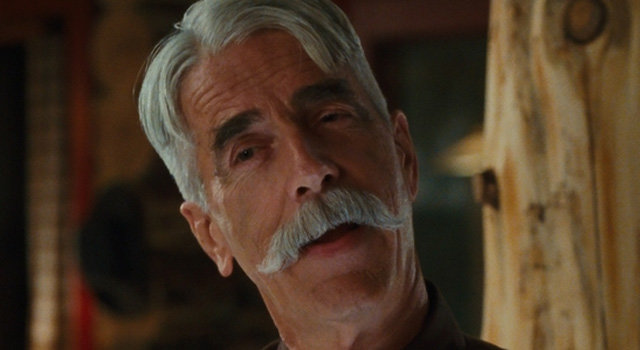 [Credit: Did You Hear About the Morgans? Blu-ray]
Romantic comedy with Hugh Grant and Sarah Jessica Parker? Who cares. This movie's really about the mustache anyway.
7. Maynard Finch, Up in the Air (2009)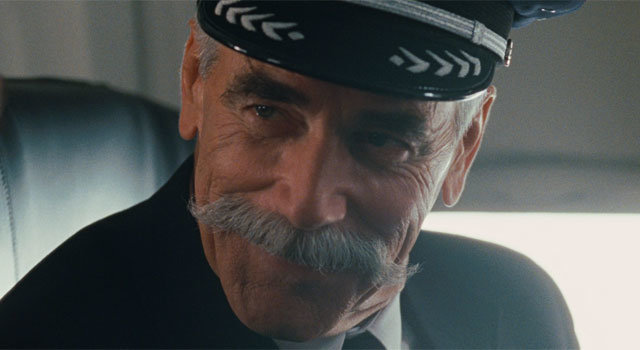 [Credit: Up In The Air Blu-ray]
The moment he enters the frame in this overrated yuppie yarn, things feel all right. The fact that Clooney doesn't bow before Elliott's mustachioed majesty is an insult.
6. Lee Scoresby, The Golden Compass (2007)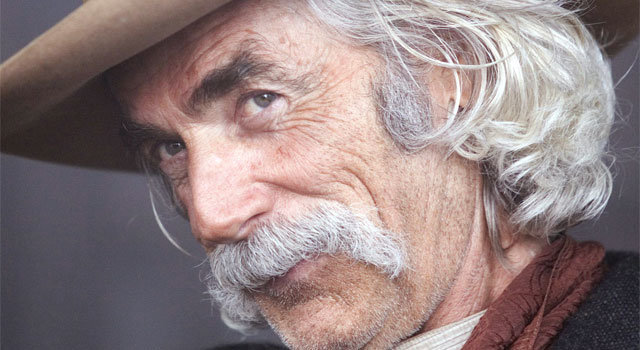 [Credit: The Golden Compass Blu-ray]
Even if it's a terrible Narnia rip-off, Sam still keeps it real. Real bristly.
5. Lorne Lutch, Thank You For Smoking (2005)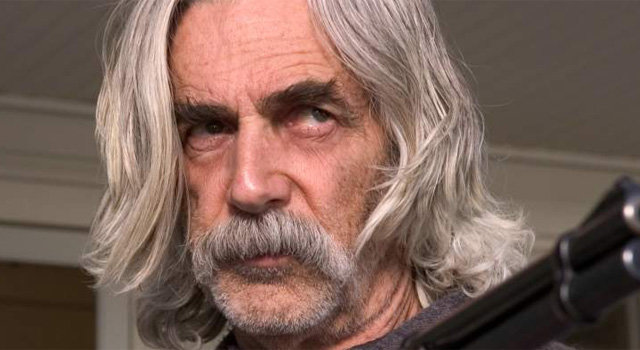 [Credit: Thank You For Smoking]
He might be a broken down ex-Marlboro Man, but that mustache is cancer-proof.
4. General 'Thunderbolt' Ross, Hulk (2003)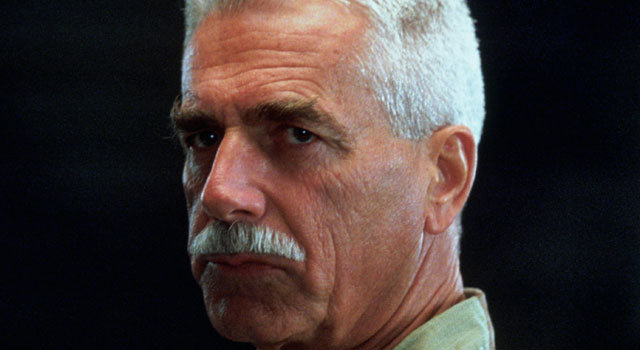 [Credit: Hulk]
Even trimmed down to military standards, it still carried more weight than the Green Goliath.
3. Gar, Mask (1985)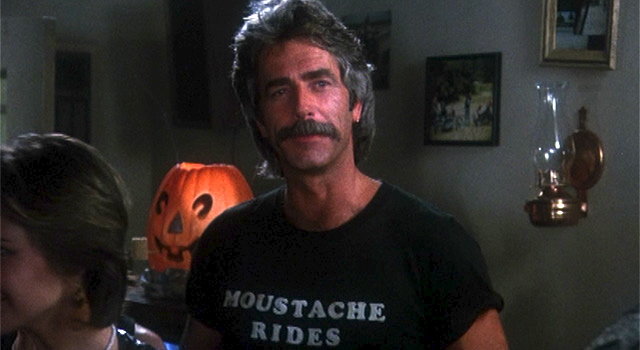 [Credit: Mask]
The fact that he wears a shirt offering "Mustache Rides" proves it was in top form for this tear-jerking tragedy.
2. The Stranger, The Big Lebowski (1998)


[Credit: The Big Lebowski: 10th Anniversary Edition]
This 'stache speaks for itself. Literally. You can't even see the legend's lips move. Had it gotten screen time, this could have been No. 1.
1. Virgil Earp, Tombstone (1993)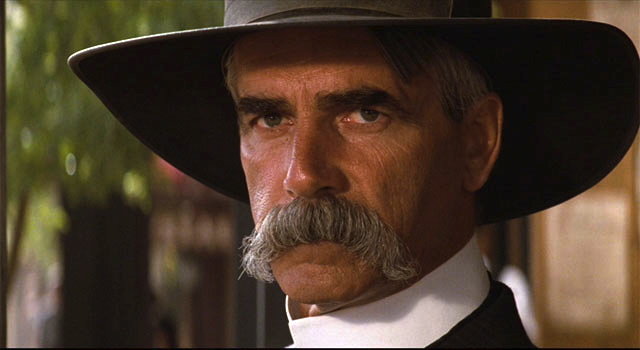 [Credit: Tombstone Blu-ray]
It was a tough call, but Elliott's mustache in this rowdy western wins by a whisker. Just look at it: So thick, so powerful, so bristly. That sturdy tuft could scrape the paint off a trailer hitch.
No 'Stache, No Glory: We Were Soldiers (2002) and The Contender (2000)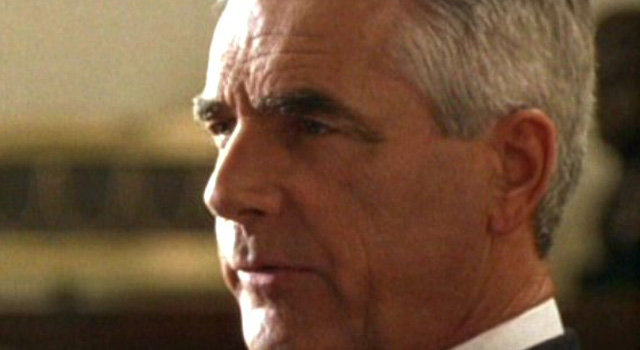 [Credit: We Were Soldiers Blu-ray]
You take the mustache off the man and the results vary. It could be a middle-of-the-road over-dramatic 'Nam tale, or a well-meaning but dated political drama. Either way, he looks like Yosemite Sam after an explosion, when his mustache would slide down his face and fall off. Just plain weird.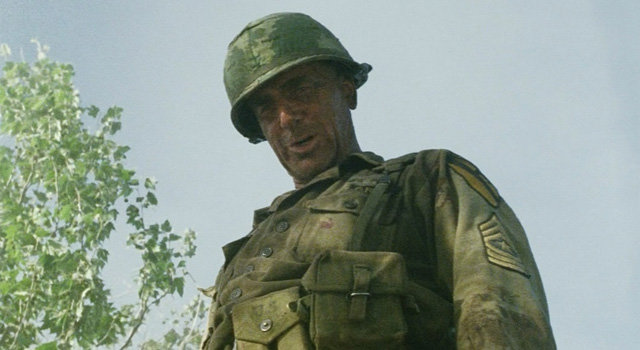 [Credit: The Contender]