Popping up almost as often as a USC fraternity polo collar, Old Soul is a temporary dinner spot from Michelin-starred SF chef Jeremy Fox, who's doing a four-nights-a-week, four-course prix fixe menu w/ dishes similar to those he originally had planned for much-hyped, never-finished restaurant Barnyard. The food'll change more often than Mario in a room with a fire flower, and a leaf, and a raccoon suit, and a frog suit, and a hammer suit, so...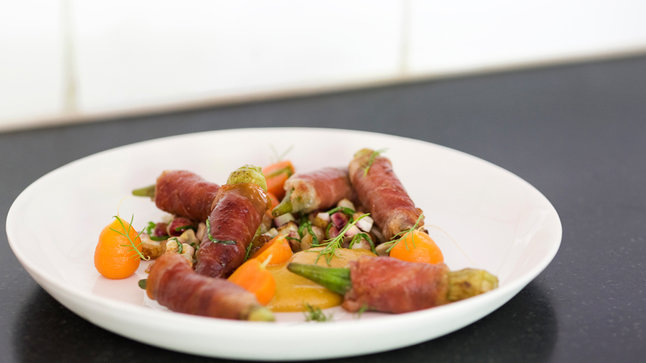 Starters could include Chauncey Billups (assuming his torn left Achilles tendon ever healed), but way more likely something like charred radicchio w/ a cooked-grape dressing or cool pumpkin chowder w/ burnt leek and green pistachio curry.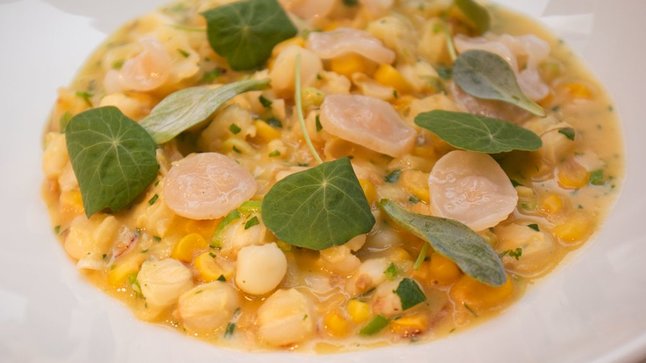 Seconders'll feature eats like this hominy succotash with a Creole sauce.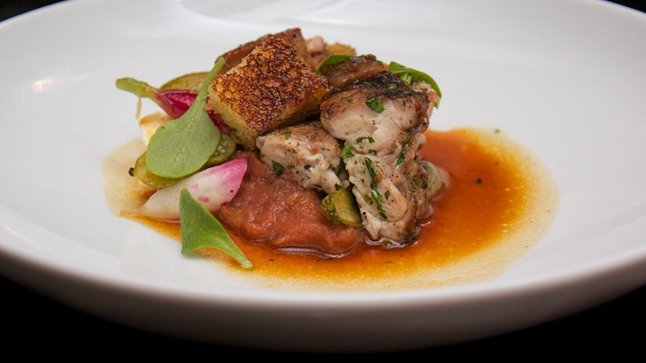 The third course'll likely be meat heavy, with entrees such as chipped beef tongue w/ hash browns & truffle fondue, or the above Texas toast-accompanied heartbreads, which aren't as offal as you might think.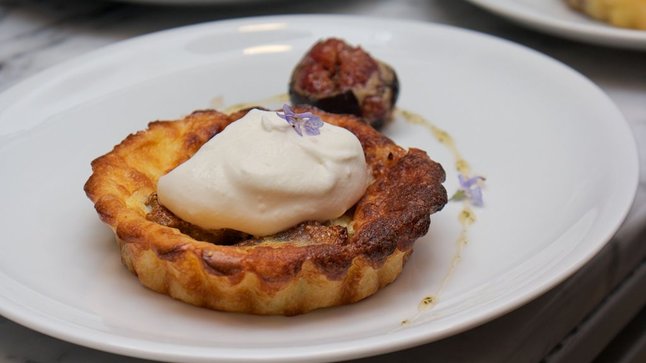 And, duh, Course Four'll be a dessert like this black fig flognarde w/ honey, rosemary & chili creme fraiche, or how that USC fraternity dude describes his inside sunglasses.
Photos by Ryan Tanaka