Now before you get all excited, Jerry O'Connell, you should know that just-grand-opened SliderBar is actually focused on mini-burgs (17, in fact), all served in the old Criolla Kitchen space where nearly 360-degree floor-to-ceiling windows peer into an open, airy design with an Oregon barnwood-paneled bar, six side-by-side-by-side-by-side-by-side-by-side flatscreens, and exposed I beams, or what really gets Jean Grey going.
Slider options count the D-Lux (Kobe beef w/ Swiss, pickled onions, little gem, chipotle ketchup, truffle aioli), the 3 Alarm (w/ habanero pepper jam, sliced serranos, pickled jalapenos), and the Hot Chick (ground chicken w/ a serrano/garlic/lime/tomatillo patty, and crushed tortilla chips on a multi-grain bun) -- all of which can come with regular, garlic, truffle, or sweet potato fries in a solo-sized "regular" or a catcher-from-Sandlot-sized "family".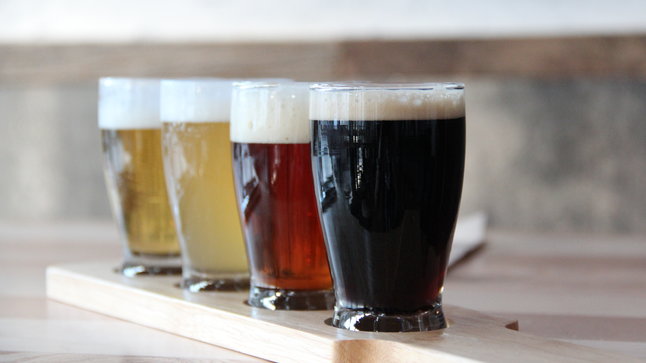 Fifteen of the 49 seats're at the bar, where they're pouring eight wines on tap, plus 16 rotating draft brews (Firestone IPA, Delirium Tremens, Old Rasputin Imperial Stout...) chosen by a cicerone, and served in either pints or groups of four taste-sized pulls set up on custom wooden paddles, yet another thing Jean Grey'll probably be psych(lops)ed about.