If you're worried that Quasar Expeditions' famed Galapagos yacht adventures might be a little too evolved for you, breath easy, because the luxury tour operator is now letting their refined clientele haul ass all over Chilean & Argentinean Patagonia in 2013 Jeep Wrangler Rubicons.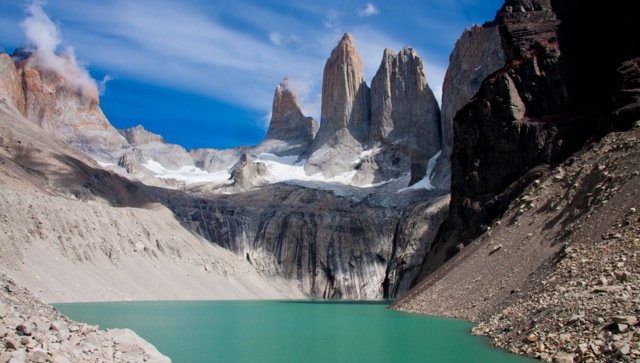 Each of the trip's eight days involves a one-to-four hour drive, during which you can be chauffeured by a local guide, have one sit shotgun pointing out sites, or rely on an automated GPS tour-guide to do the same -- just be sure you can navigate without the aid of frantic hand gestures, or you might not make it to destinations like the Perito Moreno Glacier, or the three peaks of Torres del Paine National Park, seen above.

Nights are spent in some of the most impressive hotels along your path, including an opening night at the Singular Patagonia, where you can hit the spa before indulging in delicacies like guanaco, conger eel, and enough Pisco Sours to not care that you're eating camels and 10ft-long sea snakes.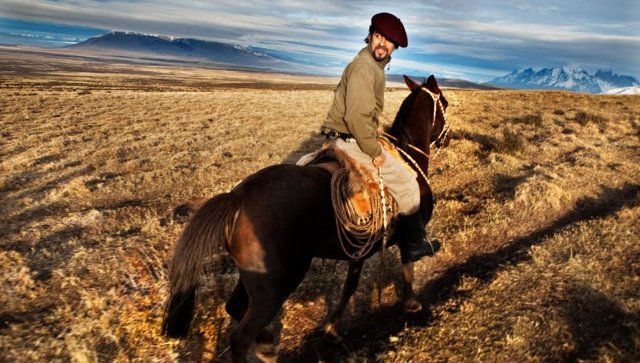 As for this fine gaucho, you are not going to be running him down in your off-road vehicle while listening to Steely Dan, but rather following him on a horseback trek, which along with light hikes, sightseeing catamaran tours, and bird watching, is just one of many activities you'll accomplish outside the comfort of your ride.