Not satisfied with simply building the CTR2, a mid-'90s Porsche 911-based supercar that rivaled the silly-fast McLaren F1 in terms of top speed, German tuner RUF built 16 CTR2 Sport versions, of which this is the very first. And it's for sale right now in suburban Dallas, because what isn't for sale in suburban Dallas right now?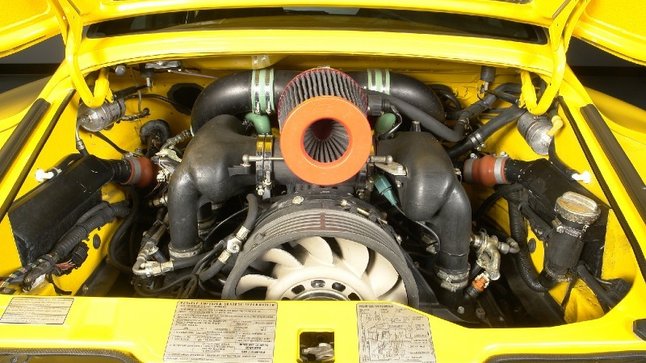 Because Germans like conquering things Aloif Ruf felt he had something to prove, he built this street car to conquer the legendarily demanding Pikes Peak Hill Climb, and it basically did, finishing 2nd overall despite competing against pure racers, thanks largely to this 700hp engine that features twin turbos and a special cooling system that's actually fed air via the rear wing.
The car is also decked out with racing seats, a roll cage, a suede steering wheel... and just about nothing else, which is a good thing if you wanna go fast.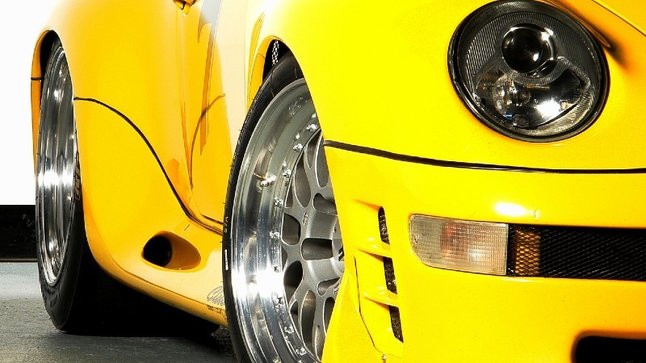 Cornering prowess came via Ohlins double-adjustable dampers, which're aided by a lightweight body made outta carbon fiber and fiberglass. The "basic" CTR2 was wider than a regular 911, but this thing went a step further, with a unique front splitter and rear wings, huge side skirts...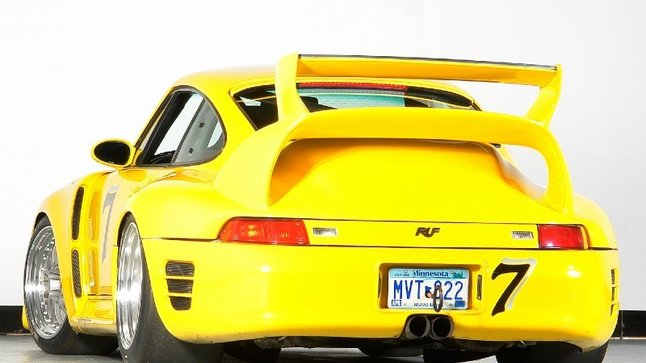 ... and a rear end so big Sir Mix-A-Lot wrote songs about it.
Crank up your headphones and check it out in action against a couple of Ferrari racers: