While most cars that can hit 200mph are pretty uncomfortable to drive or ride in, Bentley's taken a different approach by developing it's new Flying Spur, a.k.a. the fastest hotel on wheels, as probably the most comfortable 200mph car in the world.
To get this nearly 5500lb beast up to such prodigious speeds, they've stuck it with a 616hp twin-turbo W-12 engine -- up over 60hp from the old Bentley -- that puts power to the ground via an all-wheel-drive system that adds enough traction to get the car to 60mph in 4.3 seconds, which leaves you 55.7 seconds to wonder where it's gone.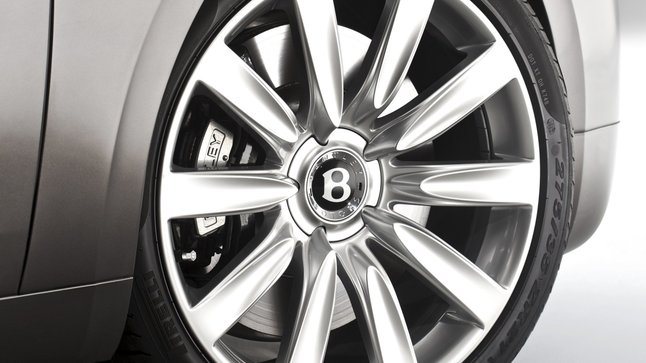 Since 5500lbs is a lot of mass, it comes with up to 420mm carbon-sillicon-carbide brakes for supreme stopping power -- helpful as you approach Ludicrous Speed -- while the passenger cocoon is only gently rocked thanks to "computer-controlled self-leveling air suspension", which basically means the car's floating on air. Literally.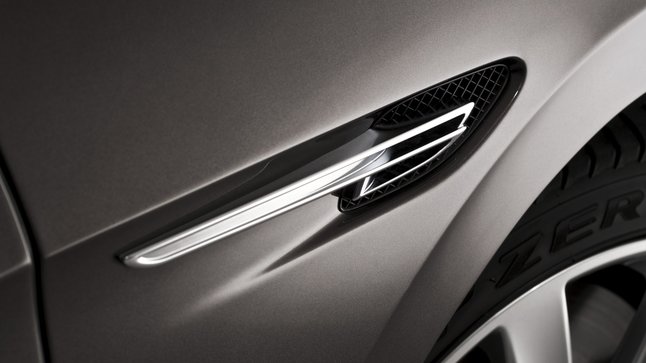 Externally, the car's sharper lines're formed by superheating the aluminum panels to over 930 degrees and blasting them into shape via compressed air, the headlights have taken on a James Bond-esque Gattling gun appearance, and the trunk's built out of a special polymer that's actually the car's antenna.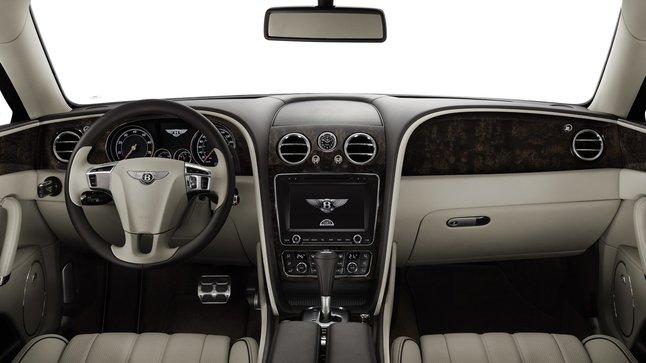 To make the the wifi-enabled, twin ten-inch screen-equipped interior as cozy as a Ritz-Carlton, they've added over 600 new pieces, like seats with different levels of foam softness for proper support, a nine-liter bottle cooler, 100sqft of hand-crafted, 72hr-cured sustainably-sourced wood that's "book matched" to seem like a single piece, and a 1100 watt sound system with a touch-screen remote that controls everything from DVDs to climate control, to the nav system, but not a Flight of the Navigator system, since Paul Rubens probably can't afford a Bentley these days.