Finally, a party limo that you and your weirdly pale boss Bernie will both approve of: Dallas Party Hearse is a dead-person-carrying 1980s Caddy that's been converted into an alive-person-carrying fun zone that'll seat 6-8 and can be rented by the hour.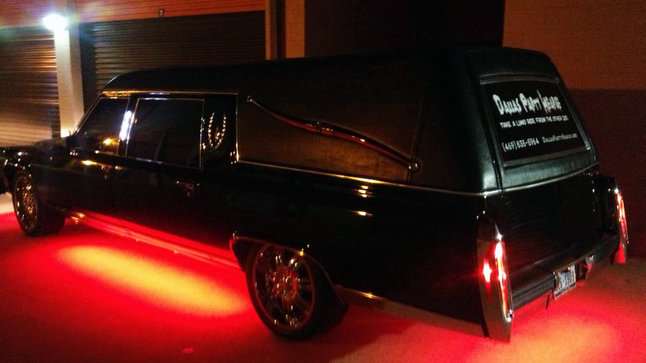 The all-black (of course) ride's decked out with purple strobes & emergency headlights, "an eerie red under-glow", and a PA system for important announcements ("penis!").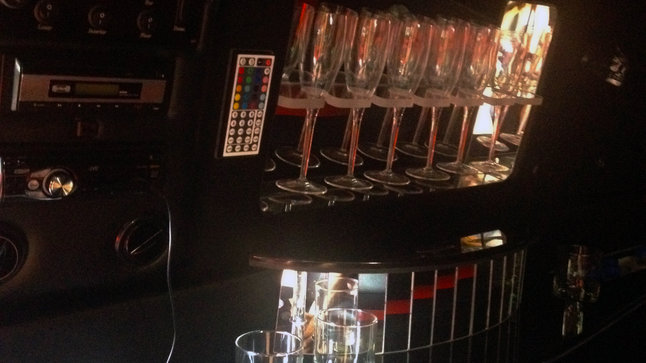 Inside, they've got laser lights, a fog machine, a stereo, a flat-screen TV, and -- like that one episode of Roseanne they shot in the rain -- a wet bar.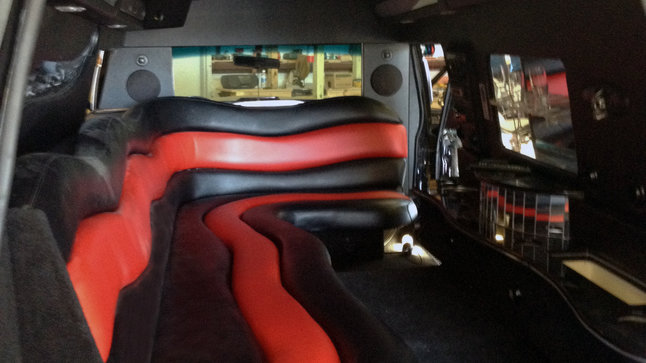 Plus, they've ditched the caskets in favor of this L-shaped, red & black, sure-to-get-more-action-than-Tim couch.

They say they're down for anything from "upbeat funerals" to "'til death do us part weddings" (check out the accompanying scary sound effects/strobing above), plus Bachelor & Bachelorette parties, so really, this thing is fun for him or cadav...her.