If Prohibition Era bootleggers were alive today they'd have to find a new racket to make some quick dough, but whatever they did, they'd be using their filthy lucra to live it up in style at The Carlton Hotel's baller Speakeasy Suite, the existence of which means even a "by-the-book" square such as yourself can live the fantasy life of an old school gangster...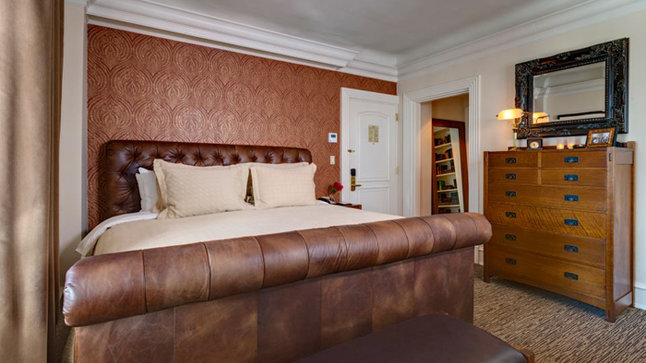 The room may seem legit at first glance, what with its plush king size leather Chesterfield bed and updated classic touches, but behind a white bookcase lies a secret...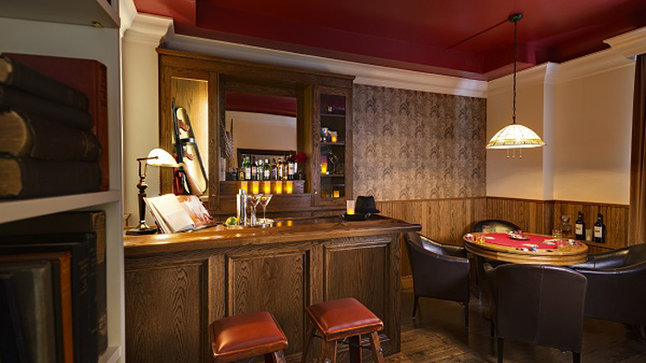 ...an unmarked hidden speakeasy ripe with all the amenities every modern gangster needs. Pull up a bar stool fashioned from a wine barrel in the custom-built lounge, and make yourself a French 75 to lube up before taking your friends' and enemies' money in an OAR-approved crazy game of poker.

Don't know how to play poker? Well the Speakeasy Suite Package actually comes with a one-hour private poker instructional. Don't like OAR? Too bad.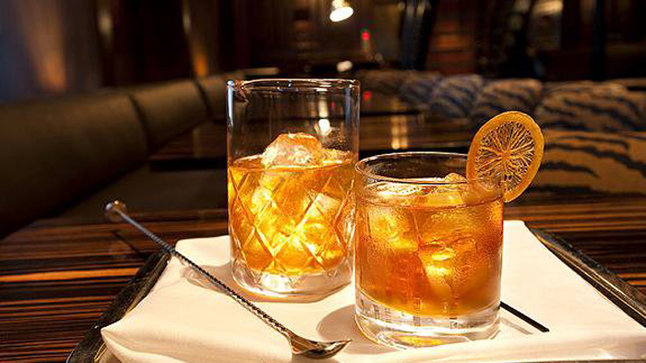 After thinking you could be the next Phil Hellmuth, delve deeper into those delusions whilst you enjoy your own personal speakeasy, where an in-room mixologist will be at the ready to serve Prohibition-era cocktails, setting an assuredly old fashioned vibe.

Once you're loaded in all manner of ways, it's time to enjoy two hours of complimentary car service to select NYC locations in one of these vintage babies.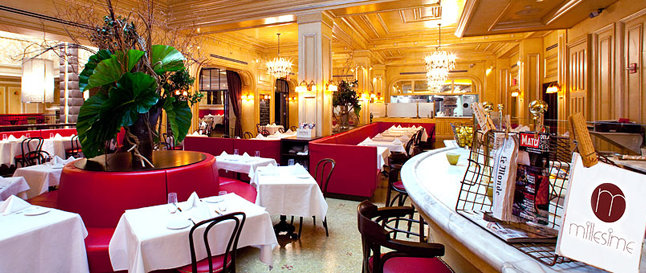 When you return, it'll be for a special "Bootleggers Dinner" at house resto Millesime.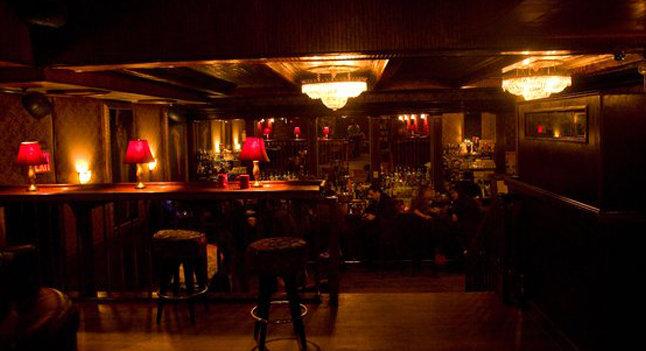 And should you be gangster enough to take yourself back out into the night, you can go on the "Broadway Empire" tour, which starts at LES speakeasy The Back Room and hits 2-3 more along the way back home, with two drinks of perfectly legal, bootlegger-killin' hooch on the house at each spot!
photos: TheCarltonNY.com