Led by Chugach Powder Guides June 14-20, 19-25, and 24-30, the Kings & Corn package offers a bonanza of helicopter-supported adventures, including skiing, snowboarding, salmon fishing, and rafting in water that you probably won't want to swim upstream in, even in June.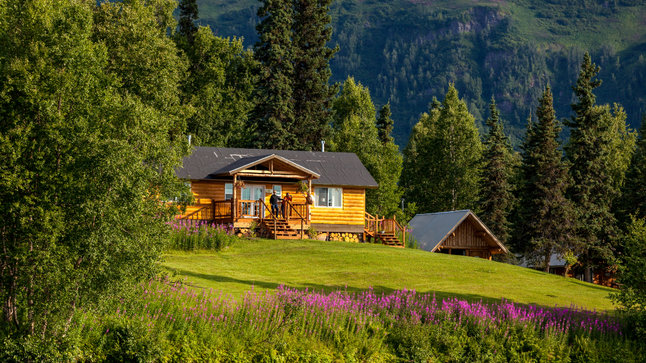 This is where you'll stay: in a splendidly appointed Winterlake Lodge cabin along the Iditarod Trail that looks up at the both the Tordrillo range and Mount McKinley, which for years Alaskans have been trying to rename Mount Denali, only to be blocked by congressmen from President McKinley's hometown in Ohio, who're afraid the only reason anyone remembers President McKinley is that he had a mountain named after him for no reason. So if you want to be cool, call it Mount Denali.
Also, the main lodge has a hot tub. It's pretty awesome. Photo courtesy of Tyrone Potgieter/Within the Wild Adventure Company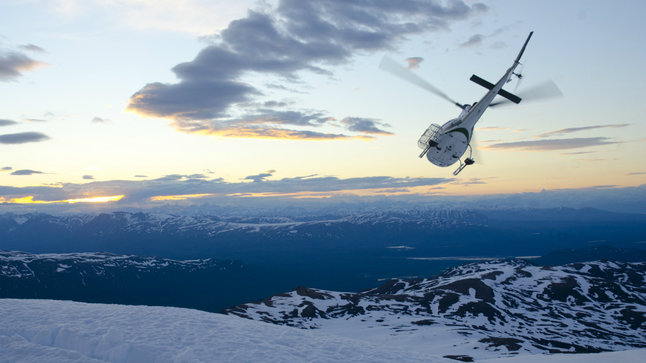 This is how you'll be transported. The views are as breathtaking as the altitude. Photo courtesy of Zach Christ, Chugach Powder Guides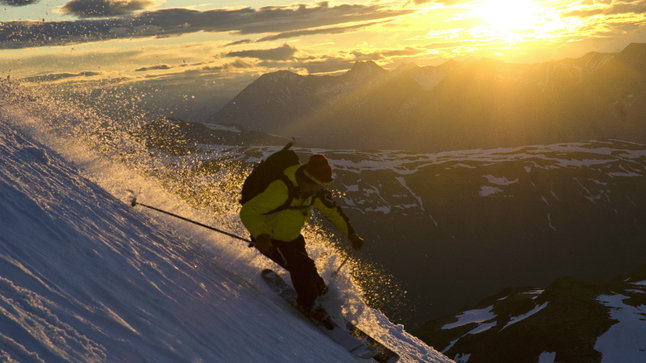 This is where you'll ski/snowboard on optimally packed "corn snow". The guy in the picture at top will be one of your guides -- his name is Zach Crist, and he used to be a Super G-man on the US Ski Team. Hopefully you'll be as enthusiastic as him, but if you're scared of average verticals of 3000 feet, your thumb might not be quite as up.
If the conditions are right, you might get to take a run under the legendary Midnight Sun, which extends the time Alaskans are protected from vampires and the acting of Josh Hartnett. Photo courtesy of Zach Crist, Chugach Powder Guides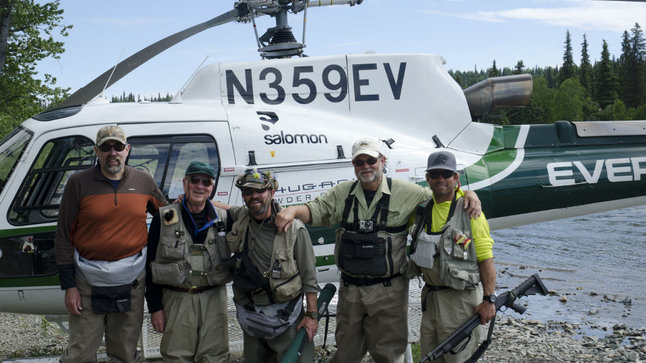 The helicopter will also take you on your fishing and rafting expeditions. The king salmon average 30lbs, but there's a decent chance you'll catch a 50-pounder. That sounds terrifying, but it's not why that guy has a gun. Photo courtesy of Collin Burton, Chugach Powder Guides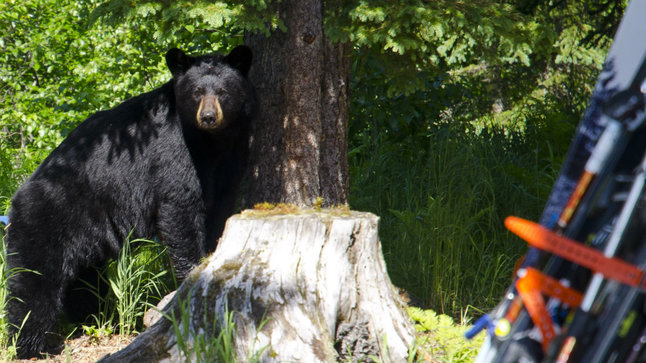 This isn't the reason he has a gun either, because that bear is super-friendly, and bear-watching is actually one of the activities offered by the Lodge. The gun is for the vampires. Photo courtesy of Chris Owens, Chugach Powder Guides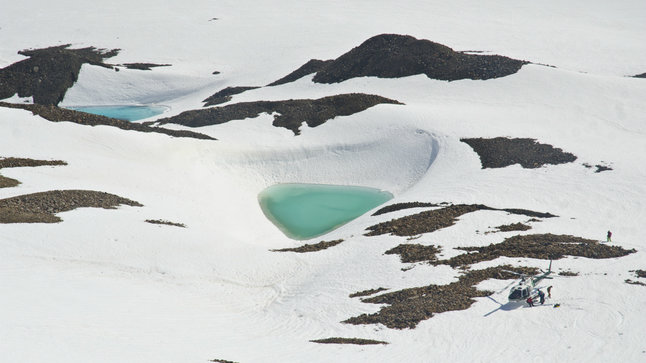 This is just awesome.
Photo courtesy of Chris Owens, Chugach Powder Guides