Since the only thing more annoying than having to travel by bus or train is having to book travel by bus or train, you should be pumped someone finally invented Wanderu.com, a site that pulls hundreds of routes, operators, and schedules into a free, trip-aggregating database where you can search, plan, and book even the most complex, multi-operator routes with ease.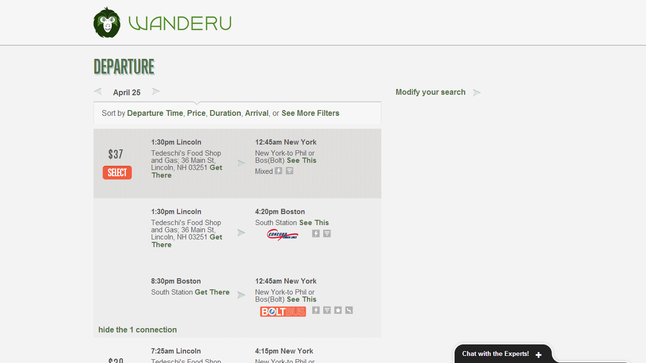 The Search Engine: Input your deets and a tidily culled list (sortable by price, trip duration, departure time, arrival time, and bus vs. train) will instantly appear, whether you're looking for single-operator trips, or more complex journeys that necessitate multiple stops and carriers.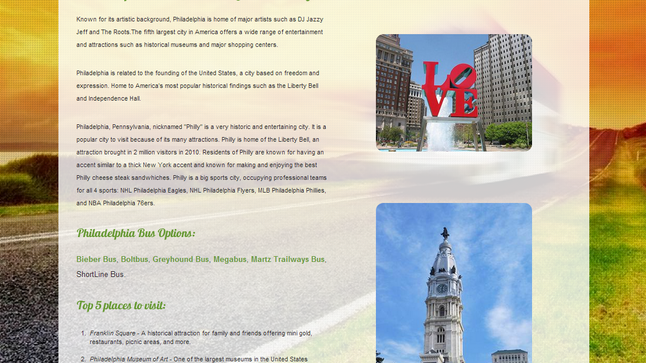 City Guides: Since getting somewhere is only half the battle, you can pull up non-taxi transit options and schedules by city once you reach your destination.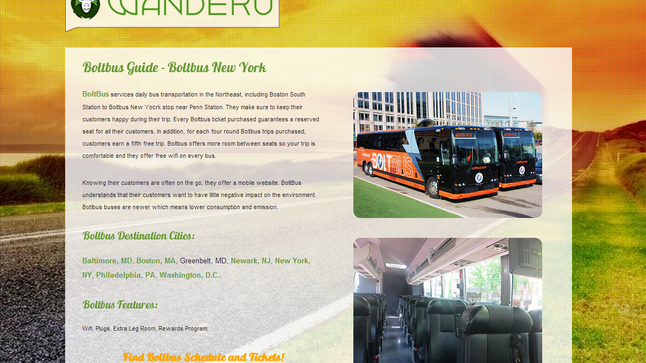 Provider Guides: Should you be curious which operators run regular routes between, say, NYC and Virginia Beach, or require free Wi-Fi for streaming episodes of Martin, hit the provider guides.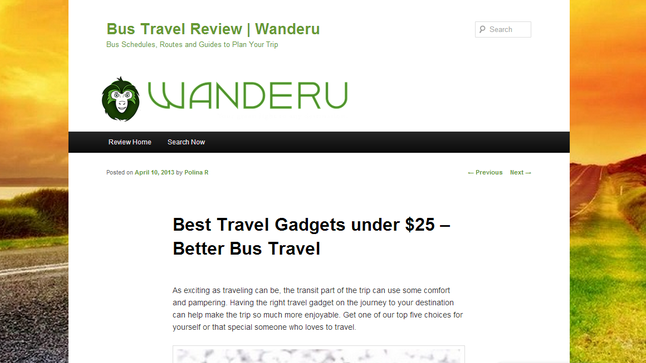 Reviews: And, shortly down the proverbial road, there'll be a section for user reviews of both routes and individual companies, because, now that booking a ride's no longer the worst, you shouldn't spoil it by using a carrier whose bathrooms are.