Presidents have been pardoning two ex-con special Thanksgiving turkeys for decades, but it wasn't until last year that the ceremony turned into a prom court competition. The White House social media team asked the public to vote on Facebook for their favorite of the two birds, with the winner being declared the 2012 "national turkey". Some hotshot named Cobbler took the title then, but his reign is coming to an end tomorrow, when America's 2013 turkey is declared. But before you go on Facebook (or Twitter) to cast your vote in this crucial election, first meet your candidates.
Recommended Video
You Can Now Get Artisanal Twinkies Delivered to Your Door in NYC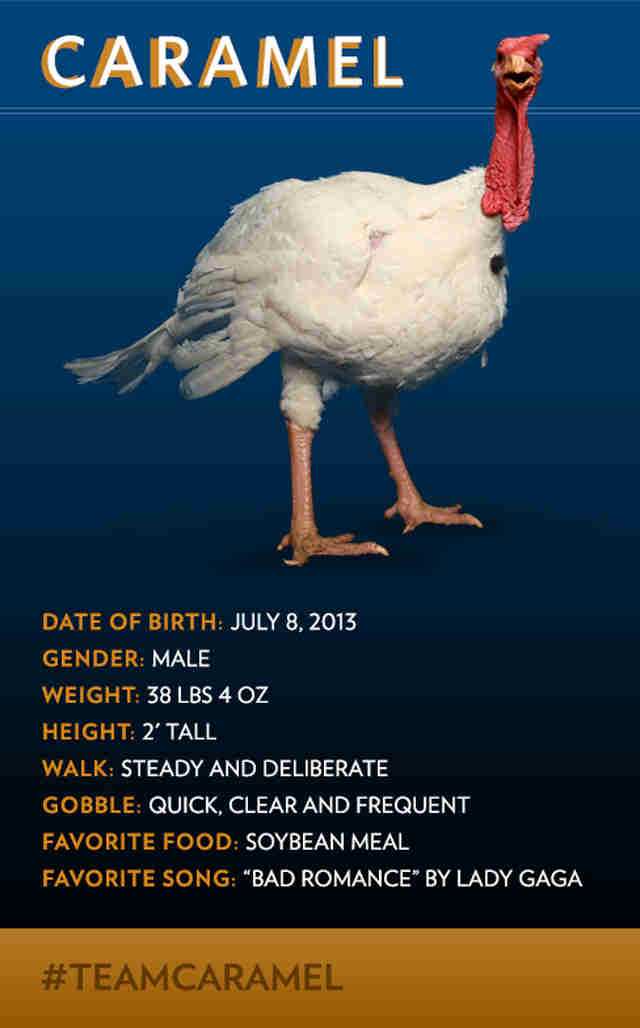 Caramel has a few things working in his favor. He's taller and meatier than his competitor, plus he's got a face that screams, "Say one more thing about my tryptophan levels. I DARE you." And that gobble is something to be reckoned with.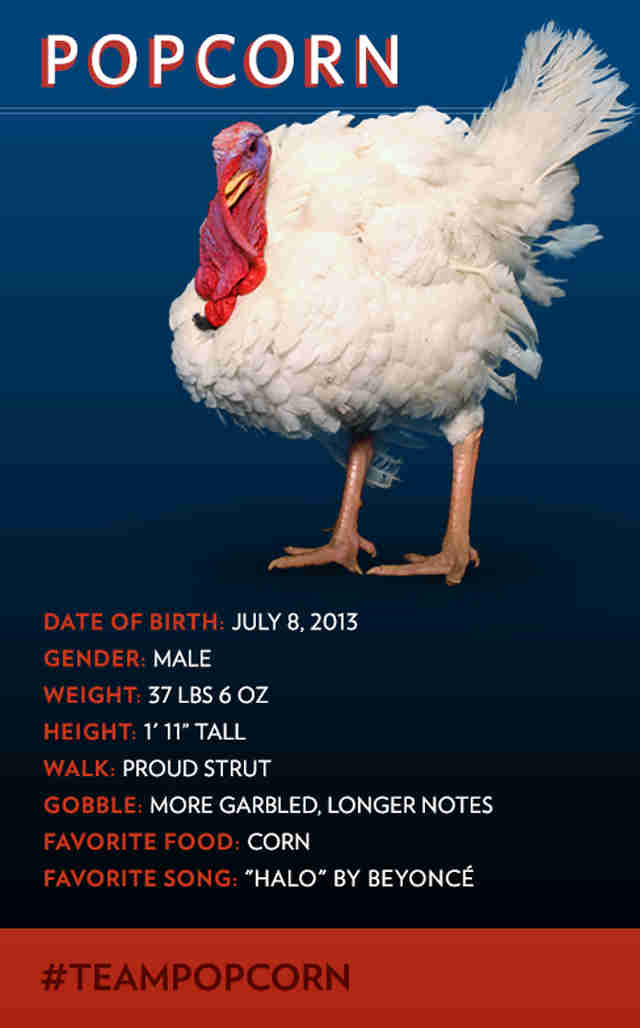 Then there's Popcorn, who's definitely hiding something -- like a switchblade -- under that neck skin. His craftiness apparently knows no bounds, as evidenced by the Machiavellian choice of "Halo" by Beyonce as his favorite song. Dude knows to get Jay-Z on your side early. After all, it helped Obama get elected.
Now that you've reviewed their credentials (and hopefully printed out their trading cards), take to your social media of choice and cast your vote.