Starbucks Doubleshot Espresso powers serious surf art
On a beautiful Friday evening, Starbucks Doubleshot Espresso premiered its new web series The Art of the Craft at Aloha Sunday. Whether you missed it or you made it, check out the food, the music, the party, and the surfboards that made for an epically gnar gnight.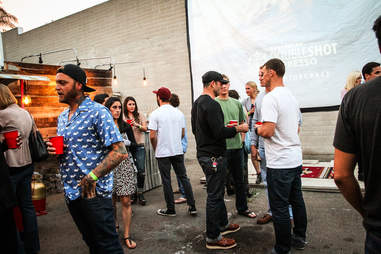 The evening would prove full of surprises. Wonder what this guy had up his sleeve?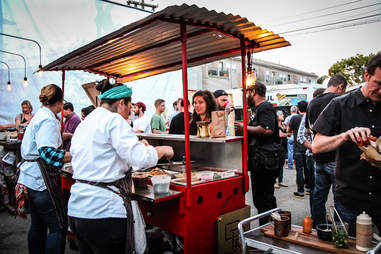 MIHO Gastrotruck brought the eats...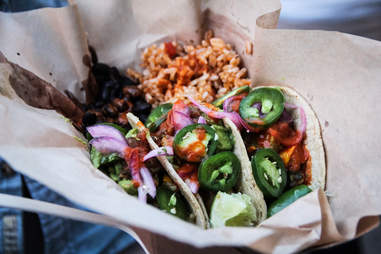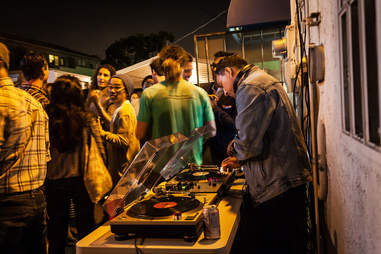 ... while Roller Radio brought the beats.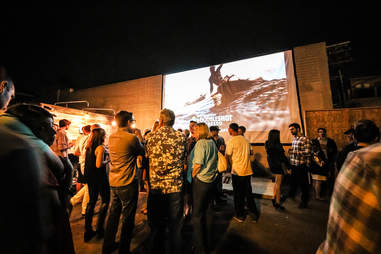 Unlike party-poopers at 1980s football games, everyone here has done the wave.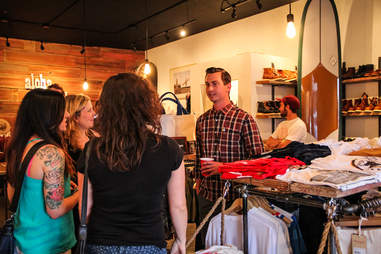 Q: What do the ladies love more than a professional surfboard shaper? A: Nothing.
Say "aloha" ("hello") to The Art of the Craft. Say "aloha" ("goodbye") to anyone who tries to educate you on the full, historically nuanced meaning of the word aloha, because that could take hours and you have surf art to look at.
Josh Oldenburg boards looking cool without even trying.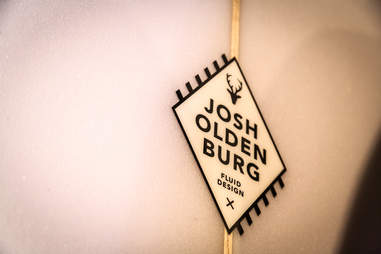 Surfing, embroidery, and pyrography: three great tastes that taste great together.
Aloha Sunday's Kahana Kalama has a sweeter name than you. Don't take it too hard, he has a sweeter name than everyone.
Josh looked on as The Art of the Craft premiered. Also, that vest is awesome.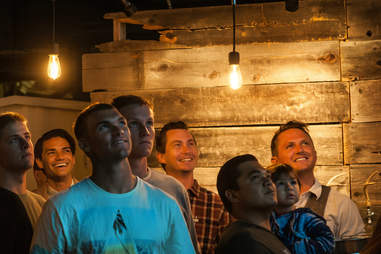 Even the young'uns watched in rapt attention.
Starbucks Doubleshot Espresso taking a break from the action. To perk back up, it should've probably tried a Starbucks Doubleshot Espresso.
Garrett Highhouse thinks that Oldenburg boards photograph as well as they ride.