Gas station food has a certain wanderlusty romance to it, but too often leaves you feeling like that same heat-lamp burrito, overstuffed, greasy, and unlikely to be touched for years. For a better class of gas station gorging, hit Leon's Full Service. Housed in a former petrol station, Leon's is a relaxed, 160-seat gourmet grub garage, done up with retro red colors, tall windows, polished stone flooring, and patio seating where smoking's now possible without causing a RoboCop-esque explosion. Locally sourced menu highlights: a meat & cheese plate w/ house-made mustards, Niman Ranch pork osso bucco (braised in Gordon I.P.A.), oven-fried 1/2 chicken w/ stone-ground grits, wild-striped "delicious bass", and "bacon in a glass" -- which sounds self-explanatory, until the fact that it's served with peanut butter blows your tiny mind. Cocktails run from the bourbon/apple pie liqueur "Whiskey Pie" to an absinthe frappe; the 14 taps cover both rare imports (Holland's Oud Beersel) and American crafts (NC's Duck-Rabbit Baltic Porter), or go with one of three 750ml bottled beers poured by the 6oz glass, an option dubbed "Biggie Shorty", because "why can't you just give me the bottle?" looks strange on a menu. For entertainment, Leon's patrons can semi-exert themselves 'til 2am on the bocce ball court out front; maybe you'll have a date's house to head back to, but after a diet of gas-station gut-bombs, most likely the only romance you can summon is that of a withered old Italian man.
Recommended Video
Forget The Sandwich Debate. Is a Hot Dog a Snack?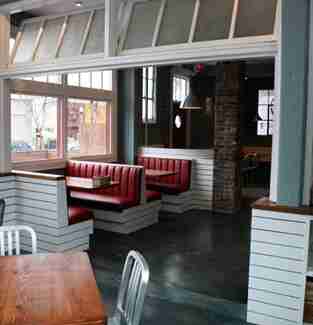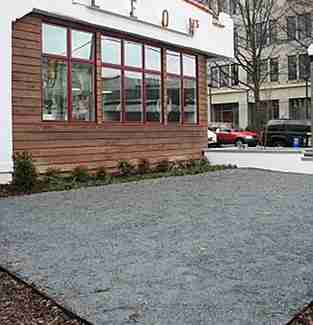 Previous Venue
Next Venue
Venue Description
1. Leon's Full Service
131 E Ponce de Leon Ave, Decatur, GA 30030
Housed in an old gas station, Leon's Full Service in Decatur practices the principle of southern hospitality, performing the restaurant equivalent of "full service," while fueling you up with New American fare, not gasoline. Try sharing plates, charcuterie boards, larger plates, and hand-cut pommes frites, served golden-fried and ready to be outfitted with the most decadent of dipping sauces, including mango-peppadew ketchup, peppercorn gravy, and goat cheese fondue. The outdoor patio has tiny overhead lights and pebbled pavement, making for a delightful place to snack with friends and family.