Secret passageways can lead to all sorts of unexpected goodness, whether it's the Goonies discovering One-Eyed Willie's treasure, or Marilyn Chambers finding the same thing Behind The Green Door. Now find a glorious drinking establishment through one, at Prohibition. From the team behind nearby Cellar 56 and Stout, Prohibition's a clandestine speakeasy lounge serving classic cocktails made with rare liquors, cigars, and snacks; to get in, you've gotta step into a red London phone booth outside, dial the bartender's secret number, drop a constantly-changing password, then push through the wall to enter an oak-heavy lair with Italian leather couches, a walk-in humidor, a holographic electric fireplace, and a bar made of honey onyx, at which you will proceed to SLAM! delicious beverages. All ice is freshly chiseled from a 300lb block to ensure optimal drink temp and consistency in whiskey bevs like the Sazerac (w/ Sazerac Rye whiskey, rye bitters, Herbsaint liqueur rinse), and gin "Prescriptions" like the Pegu Cocktail (London Dry, lime, bitters, orange Curacao), the Corpse Reviver "hangover cure" (fresh lemon juice & absinthe rinse), or the gin/lemon/Creme de Violette "Aviator", a classic recipe from the good old days when pilots were lauded for their drinking. The libation assault continues with tequila/mezcal drinks like the Delores Park Swizzle (agave tequila, Lustau Sherry, Velvet Falernum, ginger syrup), rum sips like the Golden Girl (aged rum, pineapple, Port Sherry), Italian/Eastern Bloc "Remedies" like the Four Oh Four (Van Gogh Blue vodka, St. Germain elderflower, lemon, Aperol), and "Vaccines" like the Absinthe Drip (130 proof; louched at the bar) and the Alabazam, made w/ brandy, lemon, orange and Curacao, pulled from 19th-century cocktail recipe book "The Flowing Bowl", the sequel to "Plunger". Super-rare cigars come from one of the partner's personal collection and're priced near retail (e.g., Fuente Opus X can run $120 in cigar bars; they've got 'em for $45). Because the joint's just that classy, there're house rules printed in the leather-bound, polished oak covered menus, such as "You are responsible for the behavior of your guests", and "Gents always offer seats to a lady" -- if only Marilyn Chambers knew, before offering her seat to all those men.
Previous Venue
Next Venue
Venue Description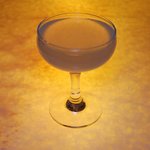 1. Prohibition
56 E Andrews Dr NW, Atlanta, GA 30305 (Buckhead)
Technically, this 1920s-style speakeasy isn't members only. But if you don't secure the password and punch it into a phone booth at the entrance, you're gonna have a bad time.