Condos populate their street level with businesses that ensure resident self-sufficiency -- life's just so much easier when you're only a few steps away from walking right past a Blockbuster. Now, a sub-condo place for everyone in Austin to descend on: Enzo, opening this weekend.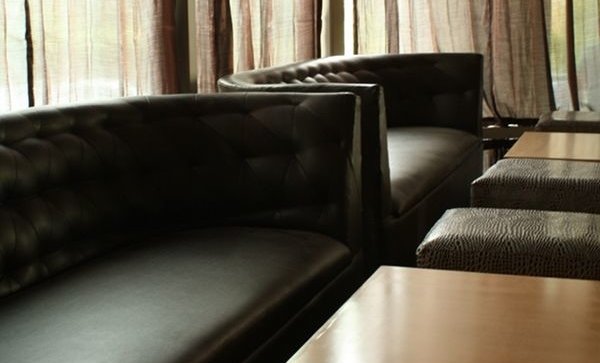 Nestled in The Monarch, Enzo's a sprawling nightlife complex (club, fine diner, and sushi bar) tripped out with a psychedelic high ceiling that changes color under reflective lights, an array of hanging chandeliers and disco balls, a peerless BOSE sound system, and a dance floor made up of programmable TV screens, for Dancing on the Stars. The vast menu offers South American and Asian remixes of comfort foods, like the Churrasco Filet with goat cheese/wasabi mash, roasted asparagus, and chimichurri sauce; pork belly with chorizo broth, sweet glaze, and mizuna greens; and short-rib tacos with pickled onions, queso cotija, and local micro-greens, as opposed to macro-greens like Mean Joe, A.C., and Brian Austin by his senior year. TX-tinged sushi includes the B.A.T. (avo, bacon, Asian rainbow mix, salmon, wasabi-guac cream), the Austin (tempura asparagus, mo' avo, fried tofu, Japanese eggplant, cilantro misto, balsamic reduction) and the shrimp tempura/ cucumber/ salmon/ guac&crab salad/ tempura-flaked Enzo Roll, because the role of Enzo was already filled by the legendary Gabriele Torrei.
Because why wouldn't you be drinking, there'll be cocktails like the Dark Horse Julep (reduction of dark Irish & root beers, cherries, basil) and the Roasted Chili Pineapple Margarita, as well as bottle-service waitresses trained to make legit drinks -- putting you a few steps closer to not being able to walk past anything.