Did you know that before The Simpsons corrupted the phrase "Ay Caramba", it was a traditional Spanish expression meaning "Cherry Creek torta shop"? It's true -- just ask any of the guys at this one (they previously opened Limon) while enjoying their South-of-the-border sammies, guac, and tequila 'tails. The bench seating features "Mexican-embossed leather", while the ceiling's all reclaimed CO pine. The bar upstairs pours a mix of CO and Mexican beers, plus a special nitro tap of Deschutes Obsidian Stout. The tequila-heavy cocktail list includes this blanco/ Motherlode Bloody mix/ charred Serrano/ lime juice Roja Maria. Plain guac is boring, so instead order it as Lena Dunham's worst nightmare: "Fully Dressed", which means with queso fresco/ rojas/ bacon/ toasted pepitas/ charred corn. All 10 tortas are served on freshly baked bolillo bread from a local Mexican bakery. This chipotle grilled chicken joint gets set off with roasted peppers/ Chihuahua cheese/ adobo chipotle aioli. The pork in this Cubana is braised for 20hrs in Negra Modelo, just like Rip Torn on his Mexican vacations. Or opt for the chipotle-sauteed shrimp in this Camaron Diabla if you don't feel like having a cow, man.
Recommended Video
Drink This Winter Bourbon Smash and Conquer Cold Weather Forever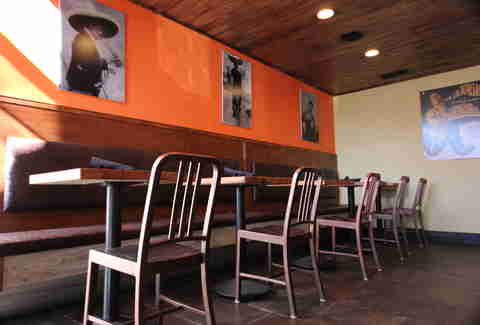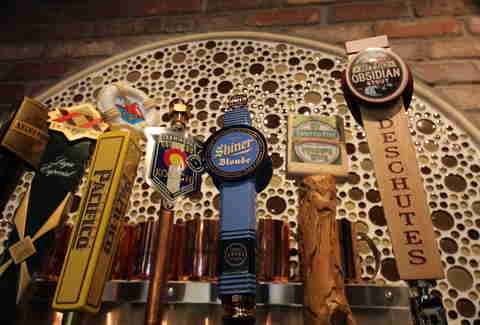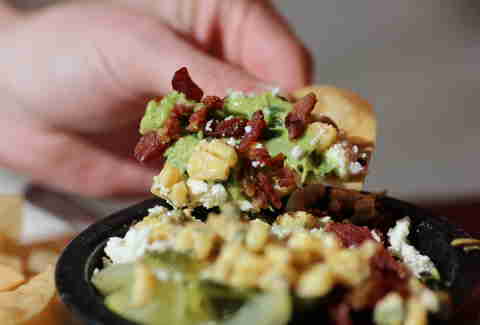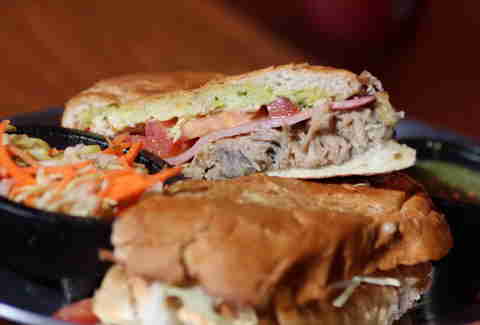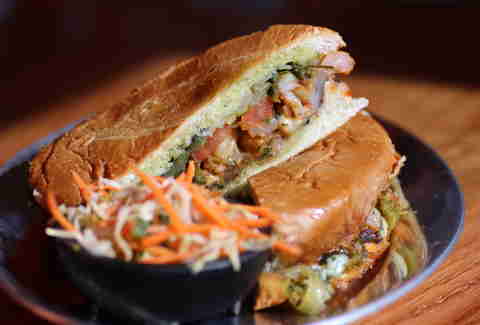 Previous Venue
Next Venue
Venue Description
1. Ay Caramba!
2817 E 3rd Ave, Denver, CO 80206
Offering 10 different Torta options, Ay Caramba! definitely serves up some of the best sandwiches inspired from south-of-the-border. Pick a sandwich and pair it up with a "Toro" cocktail. Just think, beer, limeade AND vodka.