Midtown Mexi-Korean hybrid Takorea has opened Muy Muy Gangnam Style!!! TakoBAR, a late-night basement lounge accessed by a secret downstairs door in a dark alley intersecting a parking lot on Peachtree and Juniper. Find said door while people are looking to prove to them you're cool, then enter a place to dance 'til 3a to the driving sounds of K-Pop while surrounded by trippy-patterned strips of potato sacks, brick columns, and a granite bar w/ lamps that look like melting roses

Tacos count marinated grilled chicken with some kick, spicy Korean BBQ pulled pork, and sweet, soy-marinated rib eye, and unlike upstairs, TB's got drafts (High Life, Blue Moon, SweetWater), lotsa vodka and bourbon, and Bud-like Korean lager Hite, which takes the idea of beer making you feel 10 feet tall pretty literally. Sound selectors such as indie rock spinner DJ Headmaster Ritual and MJQ art director Michael Payne are on tap, while at the upcoming "K-Pop and Hip-Hop in the ATL" on Oct 19th, DJ Yigytugd'll share tables with Jay Envy -- who, if you ask if he's jealous of Obama's favorite rapper, will reply with a bunch of Nas

The plan is to eventually bump from Thursday through Mon, and on certain nights there'll be specials like $1 drafts and $3 shots of Camarena tequila and Fireball, which's what you'll turn your radio into if you hear that Gangnam Style song one more time.
Recommended Video
Cigarettes Are Bad, so Make This Smoked Rosemary Oil Dirty Martini Instead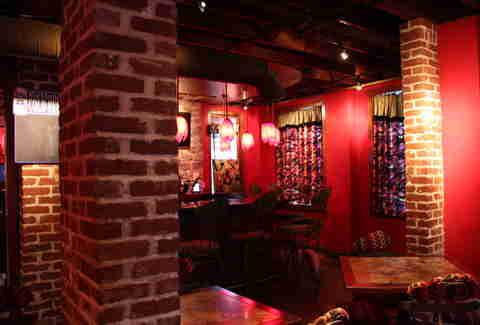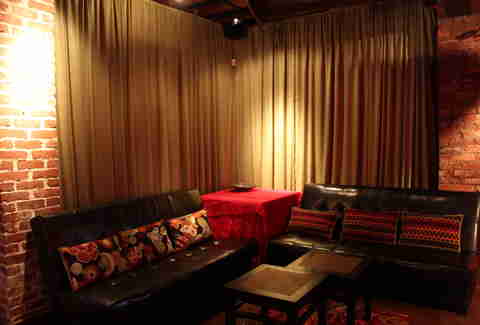 Previous Venue
Next Venue
Venue Description
1. TakoBar
818 Juniper St, Atlanta, GA 30308
If you can find your way into TakoBAR through a shadowy back alley and down an inconspicuous set of stairs, then you certainly deserve the Korean/Mexican-fusion food, plenty of booze options and a dance sesh to music that you might never have heard before.