What's the only thing better than enjoying a day of cheap, crappy beer to celebrate America's independence? Enjoying THREE days of cheap, not-crappy beer to celebrate Belgium's independence, which's exactly what you'll be doing at Revel's new craft beer-cum-bivalve sanctuary Mussel Bar starting this Friday. So get ready to ring in 181yrs of Low Country sovereignty with all-day, extra-wallet-friendly draft specials, live rock, and some of your favorite waffle-making country's finest, beer-paired eats, including… Curried Shrimp Croquettes w/ Shrimp-Stuffed Tomatoes & Blanche de Bruxelles: Cloudy, unfiltered, and -- like Marlon Brando in The Godfather -- featuring hints of orange peel, this wheat-y white complements a plate of crustaceans that're spicy-crumb-fried and tossed in chilly mayo. Chicken Stew Waterzooi & Palm Speciale: The only combo lifelier than up-up-down-down-left-right-left-right-b-a-select-start, this bowl of extra-authentic slow-cooked bird is drowned in herby, veggie creaminess, and paired with a draft of effervescent amber from the 415yr-old brewery. Banana Nutella Crepes & Liefmans Cuvee-Brut: This Belgian King-sized plate of chocolate-hazelnut-slathered pancakes curls up with banana chunks, is hit with a pillow of whipped cream, and's put to bed with a pour of sweet and sour cherry beer that's sure to be better than anything your Buds drank on the 4th.
Recommended Video
This Amazing Frito Pie Is the Ultimate Texas Comfort Food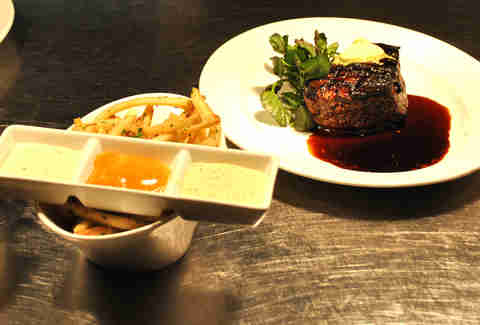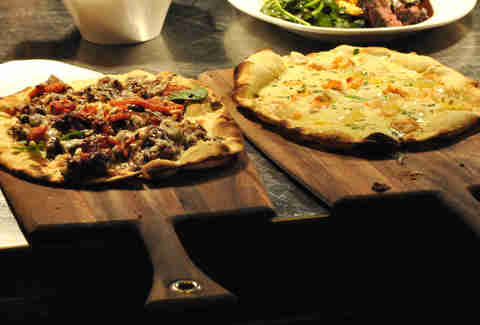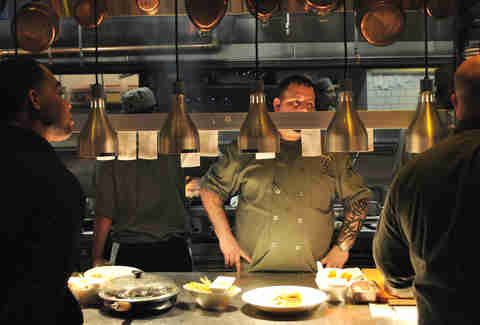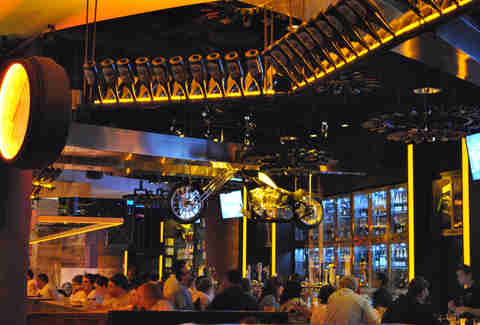 Previous Venue
Next Venue
Venue Description
1. Mussel Bar
500 Boardwalk, Atlantic City, NJ 08401
From chef Robert Wiedmaier comes Mussel Bar in Revel, where you can feast on bivalves bathed in white wine, spicy Thai green curry, or melted Gruyere cheese. Mussel's got brunch, lunch, and dinner menus available, as well as a Belgian-centric brew list and cocktails.