Providing a place to cool off nearly one year to the day after the wildfires, Bastrop Brewhouse is a charmingly restored destination on the banks of the Colorado River boasting two stages for live music and an expansive biergarten, which if you drink truly, madly, deeply enough will become a savage biergarten.
One of the original South Austin Brewing Co guys and an alum of Austin Homebrew Supply are crafting a pair of beers to be released monthly, starting with this weekend's light German ale Blue Paw Kolsch (named for their Great Dane mascot) and Honey Brown, whose roasted nut flavor comes courtesy of you wearing denim in the intense Summer heat local Red Rock honey.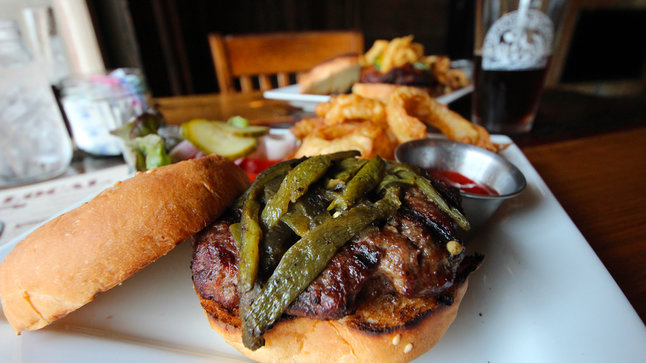 The menu leans local whenever possible, with starters like a pretzel made from the brewery's spent grain and served alongside spicy mustard and beer cheese, La Grange beef burgers in styles like Frito Pie and Goat Cheese/Poblano, and entrees like breadcrumb-crusted Main St Mac 'n Cheese (Wall St Mac 'n Cheese is too rich, and not very comforting thanks to it being made through the use of complex algorithms not even the chefs understand).
Things to look forward to include upcoming brews like the Honey White, Alley B Pale Ale, 10.2 ABV "That's What She Said" Double Chocolate Stout, and Lost Pines IPA, a very appropriate beer to pour out for Bastrop's fallen home-trees.