Two months in, Tip Tap, tired of just being doubly alliterative, is (kinda) adding a third T to the mix in the form of 'tails, as in cocktails off their newly unveiled craft menu, sure to make your toasts at Tip Tap totally tasteful and treasured. Highlights from the list include: The J.P.: Did you think this drink would be chock-full of activist residents who grow their own kale and play the sitar at coffeehouses on Washington Street?!? Or Maker's Mark, sweet & dry vermouth, Fernet & bitters? Because it's definitely one of them. The Lavender Aviation: This classic cocktail was originally created by a bartender named Hugo Ensslin at the Hotel Wallick (Not found on TripAdvisor!) in NYC in 1916. But whereas his recipe called for gin, maraschino liqueur, lemon, and creme de violette, this one replaces that last pup with lavender, because this is Boston and Hugo can suck it. Also, lavender's in season. Blood Orange Caipirinha: The Ypioca cachaca, blood orange & lime concoction is a favorite of beautiful, busty, bronzed Brazilian broads in Boston, Brighton, Brookline, Bay Village, plus, you know, other less alliterative places (yes, Framingham).
Recommended Video
Tequila Mint Hot Chocolate, for When Schnapps Just Won't Cut It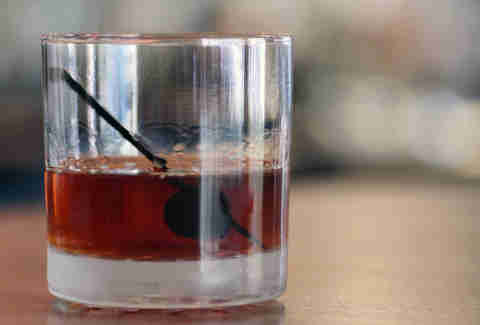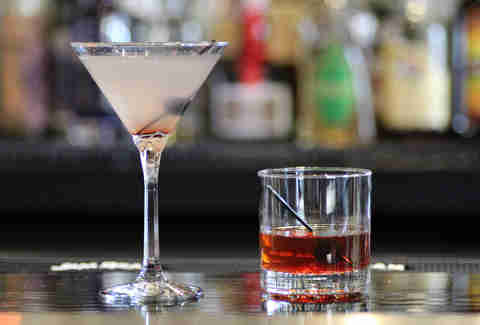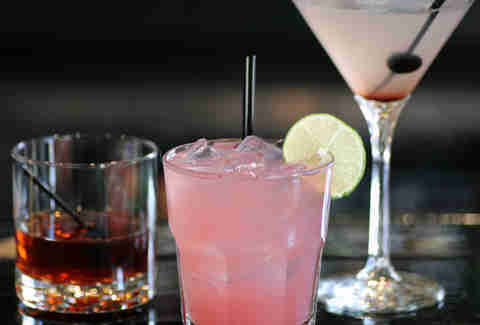 Previous Venue
Next Venue
Venue Description
1. The Tip Tap Room
138 Cambridge St, Boston, MA 02114
Their concept is simple: cook up a variety of meat "tips", ranging from normal (steak and turkey) to exotic (Cilantro Serrano Kangaroo Filet), then pour more than 30 beers from their taps to wash it all down. And don't worry, if for some reason you're not interested in the tips or taps, they concoct a number of cocktails and serve other tasty eats, as well.