Only get involved if you like casks of booze and fancy ham on eggs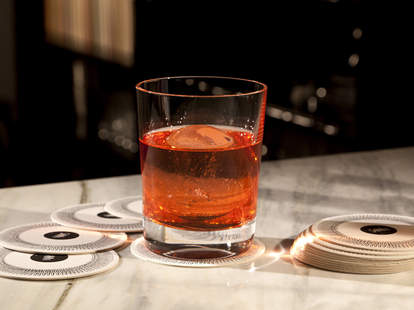 The night before T-day, stop going to your lame BB&N reunion at Beacon Hill Pub and hit Hawthorne's charity birthday bash, an evening of high class hobnobbing you could never replicate by sitting on the Pop-A-Shot listening to Joe Epstein tell you where he does Krav Maga, thanks to:
Samples from Jackson Cannon's handpicked, first-in-the-US cask of Bols Genever, which comes straight from Holland after being aged four years there in French oak.
Cocktails like a Bully Boy rum & Peychaud's bitters "Daiquiri Time Out", Joe Epstein's favorite Eastern Standard Whiskey Smash, and draft pours of Island Creek's Pilsner, in case you don't want to get Bols deep.
Foodstuffs like Formaggio's...formaggio, skewers of pepper-spiced venison, crispy prosciutto-topped deviled eggs, and apple wood smoked duck breast, all finished by a round of dessert "cocktail" macaroons you'd never find at the BHP, unless macaroon is French for "Joe Epstein macking on some morally casual girls from class of '04".
Photo Credit: Sam Gray