Sunday is traditionally the day of rest, a day when you can just kick back, put up your feet, and lie to your mother about going to church. But now that The Hawthorne has introduced Swizzle Sundays -- a special Summer event on their patio featuring "Tiki Master" Scott Marshall mixing up crafted island favorites -- you may have to tell mom you found a new religion that's not so stingy with the wine. Hit them up and you'll find ever-changing highlights like: The Rusty Shackelford: If you've never seen King of the Hill, you're probably good at crosswords, but would never know that this drink is named for Dale Gribble's alias, and would thusly have to just be satisfied by the rum, Chartreuse, chocolate & coconut. Electric Boomerang Banana: Imagine a game that combined Zelda, Donkey Kong, and that '80s kids' show The Electric Company. It would totally suck, right? But this drink, which combines crème de banana, rum, blue curacao & coconut, (and looks like someone blended up a Tiffany's box) certainly does not.  Fino Swizzle: Fino is the driest and palest of traditional sherries, and means "refined" in Spanish, though mix Fino with cognac, port & tart cherry, then drink & repeat, and you'll need more than a day of rest to be able to say that about yourself.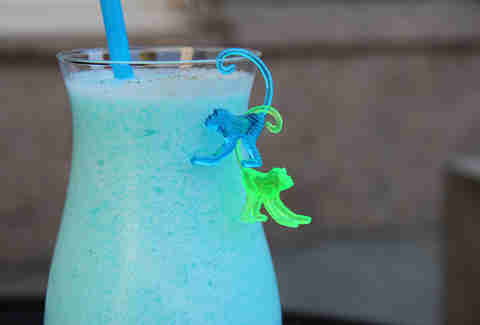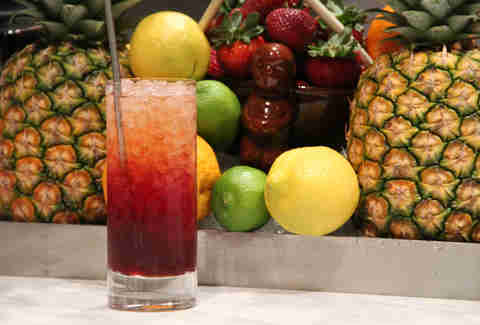 Previous Venue
Next Venue
Venue Description
1. The Hawthorne
500A Commonwealth Ave, Boston, MA 02215 (Fenway Kenmore)
You'll want to dress to impress at this refined lounge tucked underneath the Hotel Commonwealth, where nationally acclaimed co-owner and bar director Jackson Cannon has built an experience that revolves around thoughtfully crafted cocktails, similar to his beloved sister establishment, Eastern Standard. Warm and comfortable with low tables and plenty of armchairs, drinking at The Hawthorne is almost like sitting in someone's living room, except you're sipping on exceptional drinks like the Air Mail (a champagne cocktail with white rum, honey, lime and bitters) and small bites like deviled eggs with crispy prosciutto, pickled anchovy, and chorizo toast.