Gone are the days when the only posting up you did near the United Center involved Will Perdue and an impromptu parking lot pickup game thanks to Park Tavern, a double-decker sports bar within stumbling distance of the UC, or well-suited to just watching the game there with Will Perdue thanks to the well-placed flatscreens and a mighty 14ft projection setup.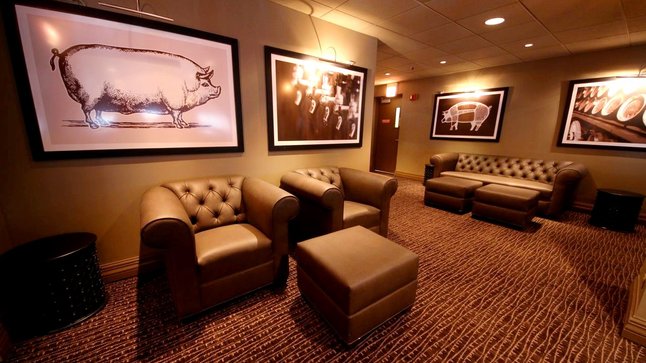 Of course, if you need a secluded space to mourn a particularly tough loss, the upstairs is set up for private events and sadness naps on comfy furniture.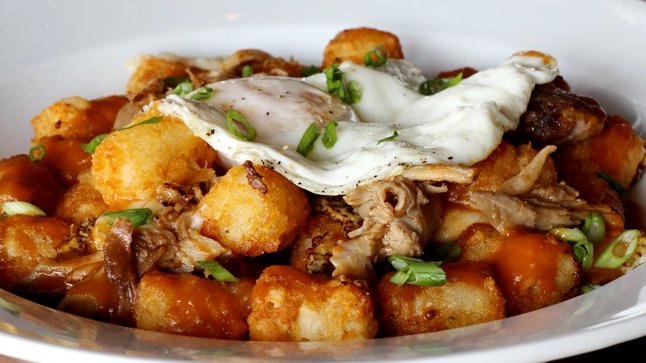 If you prefer to eat your feelings, get started with these fried egg 'n pulled pork-laden Animal Tots sporting cheese curds, grainy mustard, and gravy spiked with Bell's Kalamazoo Stout.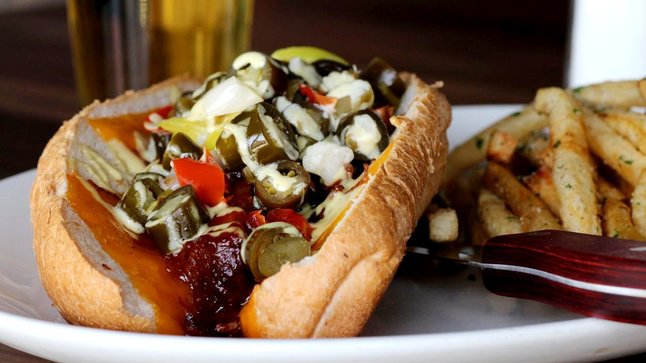 Like a Joakim Noah free throw, sandos are described as "Two-Handed", and you can see why given this bbq-tossed smoked brisket 'n cheddar topped off with giardiniera, grilled onions, and red ale mustard.
If you aren't able to snag the private tap table set up for pour-it-yourself beer 'n spirits, the 40 beers on tap (Finch's, 5Rabbit, Two Brothers) should keep you plenty occupied, like Willy P. when he insists that, instead of horse, you play aardvark.