It's been said that a monkey's paw has the power to grant wishes, which probably would have resulted in fewer pawless monkeys, if only they understood the concept of "wishing". Thankfully, your wish for an entire wall of whiskey has been brought true by the team at The Monkey's Paw, a new grub-pub handsomely stocking nearly 50 single malts and other fine browns behind a meandering cork bar that's flanked by a dusty-booked library, which operates on the Dewar's Decimal System.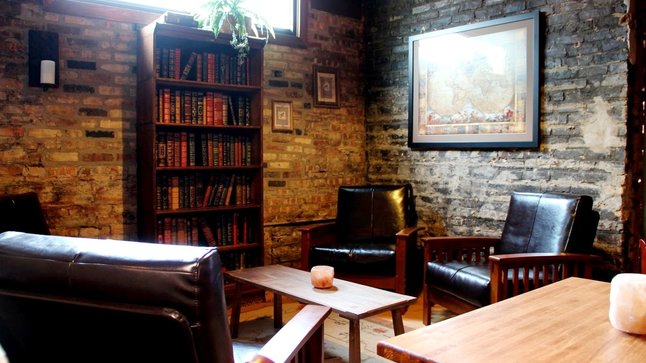 Before you hit the hooch, brace yourself with meaty lollipops (coriander-tahini-sauced tandoori chicken, filet au poivre w/ red peppercorn brandy beurre blanc) or comfort fare from duck confit poutine w/ pear bechamel, to orzo mac 'n cheese w/ vanilla-poached lobster, as flavorings are notorious for flagrantly disobeying international conservation and wildlife management laws. Larger plates, meanwhile, count Tuscan-marinated pork (white bean bacon puree, wild mushroom duxelle), New York strips w/ horseradish Hollandaise, and Skuna Bay salmon w/ port cherry butter and purple Peruvian potatoes (they're Inca-stained!).
As for the whisk(e)ys, they're too numerous to bother listing, but you can work your way through 'em in flights (ditto vino and craft beer), assuming you aren't focusing on a barrel-aged Rob Roy or Old Fashioned, something you'd have to be yourself if you really think a dead animal's arm is going to make your dreams come true.