Deep-fried heaven in Humboldt Park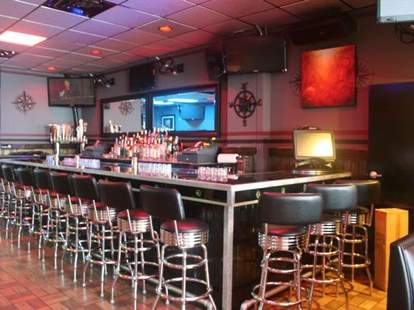 Nobody knows the people in a neighborhood like a resident, unless you're talking about Bob from Sesame Street, who never seemed to notice everyone's primary occupation was being a f***ing muppet. Giving the thirsty folks of his neighborhood a bar, the dude behind West on North.
From the nightlife vet who launched Cleo's and Marble, WoN's a new nabe haunt right in his own backyard that sports a fenced-in back patio and an interior decked with local B&W artwork, colorful lights, and, as a nod to its moniker, myriad compasses and weather vanes, but not Weather Report vanes, as those just become Birdlands. Start with snackage like curly fries slathered w/ cheddar & meat gravy, deep-fried bacon-n'-chive cream cheese balls, or bacon-wrapped pretzel sticks accompanied by sweet chili sauce, also what desperate dates say when the wine arrives during dinner with Rozonda. Mains, meanwhile, include flatbreads (caramelized onion, goat cheese, apple wood bacon & arugula) and bacon/blue cheese-stuffed burger called The Traveler, while over-the-top desserts feature a cheesecake chimichanga, not to be confused with whatever it is that won't simultaneously give you a heart attack and diabetes. Because this will.
In the booze department expect a dozen drafts, plus frequent specials such as even-cheaper cans and daily $4 whiskey shots, which Bob must have been hitting pretty hard not to notice everyone in his neighborhood had a hand up their @ss.