While it might sound like David Spade, Rob Schneider, and Napoleon Dynamite are just trying to cash in on the success of their Academy-Award-sweeping-epic*, Benchwarmers is actually a new sports bar from Disturbed's former bass player. The second part of that sentence is not a joke. Here's the lowdown: Sustenance: They've got snacks like buffalo chicken wontons w/ bleu cheese dressing, sandwiches like the "It's a West Coast Thing" cheesesteak (avocado, plum tomatoes, lime, Santa Fe cheese sauce), and half-pound burgers like the ham/ baby Swiss/ pineapple Pro Bowl ...though you'll probably just ignore that one while napping on the couch. Refreshment: Look for eight taps to include brews from Rogue, Goose Island, and also a still-in-development house brew being custom-made by the dudes from Pipeworks, or opt for a taste of Marilyn Manson's absinthe (seriously: Mansinthe), which was previously only available to The Beautiful People. And creepy, yet surprisingly intelligent goths. Entertainment: Their dozen flatscreens each have their own DirectTV box for optimal Sunday Ticket-ing, while a pair of dartboards provide distraction during the "Cutler's hurt again" portion of the season. They'll also be hosting afterparties for the Billy Corgan-backed Resistance Pro Wrestling -- a business venture that sounds almost as lucrative as that Tony-Award-crushing** picture. *There's a chance Benchwarmers may not have won any Academy Awards. **Benchwarmers was a movie, and therefore not actually nominated for any Tony Awards.
Recommended Video
Hooters Is Opening a New Restaurant Chain That's Hiring Guys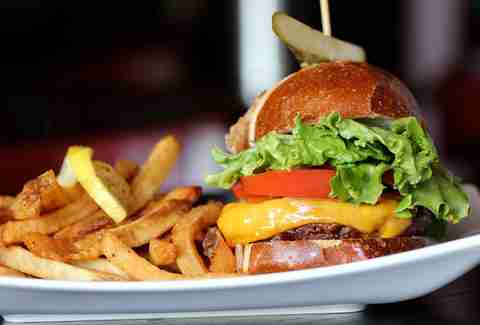 Previous Venue
Next Venue
Venue Description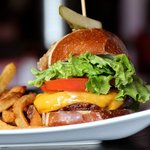 1. Benchwarmers
1540 W North Ave, Chicago, IL 60642
This sports bar is owned and operated by a former member of the metal band Disturbed (Steve "Fuzz" Kmak), if this isn't enough reason to visit then let's talk about their buffalo chicken won tons, massive wings, crazy-ginormous burgers, and beer... Yeah, we thought so.