Though located in Wheat Ridge, Brewery Rickoli mainly employs a much more delicious crop, serving their own hop-heavy beers in a 16-spigot taproom run by a brewmaster who broke free of Renegade Brewing, so he's got to be like, the most maverick-y maverick ever. They're not particularly worried about balancing their IPAs, so hop heads, get psyched for the 9.6% ABV'd Disturbed Reflection Double IPA that "reeks of pungent hops and alcohol", the imperial black IPA Black Pline, and the pale malted Totally EYE-P-A. Other styles include the German altbier Aldo RED, a craft version of Genesee's Cream Ale, the well-named Scotch ale Social Lubricant, and eventually, custom cask versions of their beers dispensed from an English beer engine -- the brewer's so excited about it he could practically F1! The taproom's got 49 seats and a 24ft bar, and if you're hungry, makes a fine "extension dining room" for restos like the nearby 24hr Mexican taco emporium Ralibertos. And the super lazy can get a pizza from myPIE delivered, which, like this place's brewer breaking free of his old job's chains, is free to go.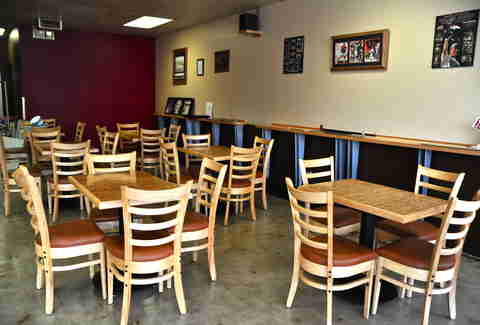 Previous Venue
Next Venue
Venue Description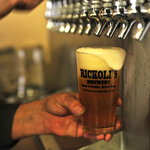 1. Brewery Rickoli
4335 Wadsworth Blvd, Wheat Ridge, CO 80033
Brewery Rickoli is known for its hoppy beers, although brewmaster Rick Abitbol is by no means limited to just one style. There's a selection of gluten-reduced beers on offer, and there's also a lineup of housemade sodas, created with no high fructose corn syrup.