A mortuary isn't somewhere you'd intuitively think to open a restaurant -- then again, Hooters seems to have done well, and all their waitresses are dead on the inside...although that might just be because they ate a staff meal at Hooters. For a bar-staurant opening inside a former house of the departed, check out Linger. The brainchild of the man behind Root Down, Linger serves up world street food and "apothecary drinks with herbs and tonics" in the former Olinger Mortuaries building now tricked out with bright purple bar chairs, a bartop made from the floor of a boxcar train, and Fin Art-designed glass-topped community tables outfitted with conveyor belts, which hopefully delivers you food fast enough to make your regular belt useless. Calm any apprehension about boozing with ghosts via a house beer brewed by Twisted Pine and seven other taps (Boulder's Redstone, Left Hand), along with their "Embalming Fluid" house keg wine, 10 reds/ whites by the glass and many more by the bottle, sake, and elevated 'tails like the the blanco/ mezcal blend loaded with brown sugar and dubbed Hombre Muerto, or "The Dead One", meaning someone's a Keith Richards fan! International munching includes "South Asian" Mirchi Vada "Poppers" with turmeric beer Pakora/ cream cheese/ masala potatoes/ mango powder/ mint chutney, globetrotting Kobe short rib tacos, and "Eurasian" octopus that's accompanied by Zhatar rice crispies/ pepperoni vinaigrette/ fresno chile and grilled at 1000 degrees, which is also what happens when you get interrogated by an intimidating posse of 10.2 Drew Lacheys. And because America is also part of the world, they've got continental eats like Strongbow-doused mussels, which are also what impresses the kind of girls at Hooters...because they'll take alcohol any way they can get it.
Recommended Video
Orange Wine May Be the Rosé of Fall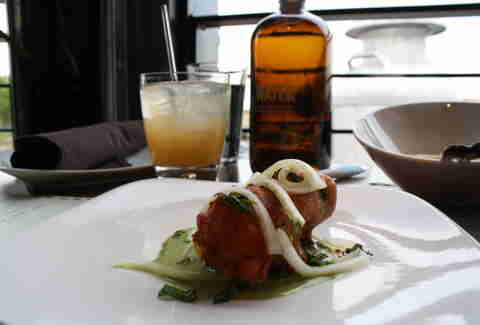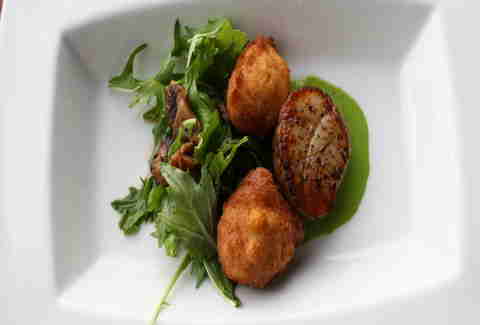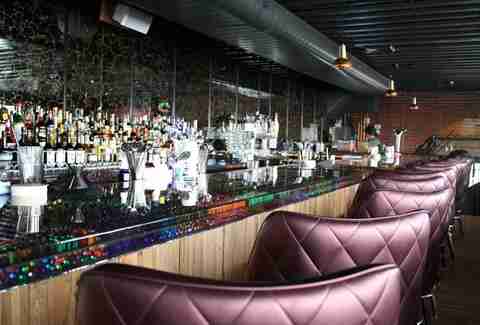 Previous Venue
Next Venue
Venue Description
1. Linger
2030 W 30th Ave, Denver, CO 80211
If you think an ex-mortuary can't serve up some killer apothecary-esque cocktails, you're dead wrong. Ok, ok, but seriously, the views at Root Down's fancy sister spot are spectacular, and with a rooftop patio and dinner menu featuring gourmet dishes from around the world, you will definitely be tempted to linger.