If bookstores served booze, they probably wouldn't be going bankrupt, though it'd be sad at last call when everyone flocked to the Romance aisle, only to eventually settle for Self-Help. For a boozy bookshop sweet enough to make you forget all those stupid effective habits: Williams & Graham. Highland's only "1800s- and 1900s-style cocktail bar" that's also a bookstore, W&G's plastered with Prohibition-era newspaper clippings, and, like any good speakeasy, is accessed via a hidden entrance behind a moving bookshelf (pull the Savoy one!) filled with "books about drinking" and "books by drunken authors", where the only index is the finger being belligerently poked into your chest, eh? EH? Turn-of-the-century 'tails include a Blackberry Sage Smash with Knob Creek/ lemon/ sugar, The Lowland Dagger with Auchentoshan Scotch/ vermouth/ sherry, and the muddled pear/ Angostura bitters/ Del Maguey mezcal/ honey syrup La Pera Fumada, which translates to "the smoked pear" -- change the spelling, and you're drinking Cheech & Chong! Lest you read on an empty stomach, there are apps like house-made caramel corn and Cracker Jack, candied popcorn, marinated olives, a beet salad presumably prepared by Jack Kerouac; for something heavier, they've got halibut, a boar bacon steak, CO lamb ribs with mint yogurt, and a pheasant confit. While there's no room for a tap, they've got plenty of bottles & cans full of everything from crafts like Boulevard's Tank 7 and Left Hand's Milk Stout, to good ole Genesee Cream Ale and Utica Club, meaning finally, they've also found a strategy for saving the book Club.
Recommended Video
This Tea Changes Color Like a Mood Ring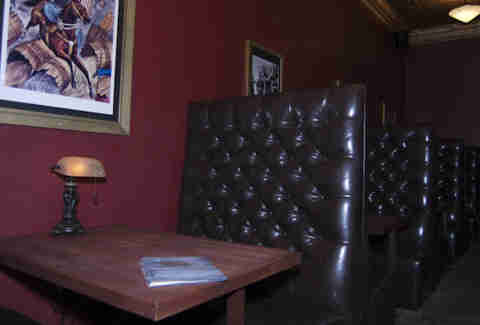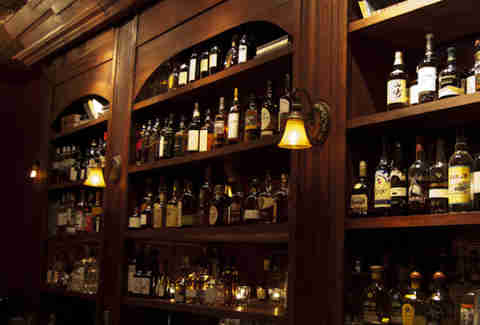 Previous Venue
Next Venue
Venue Description
1. Williams & Graham
3160 N Tejon St, Denver, CO 80211
Williams & Graham, a bar styled to look like a Prohibition-era speakeasy, offers up an eclectic selection of specialty cocktails, liquors, beers and wines. Additionally, there's a food menu that includes a variety of sandwiches, snacks and small plate dishes. You'd be remiss to skip this spot that was recognized as the Best American Cocktail Bar in 2015 by the Spirited Awards (basically the Academy Awards of booze).