Look for "nano" in the dictionary and you'll find "very small, minute". Look for "nano" in a science textbook and you'll find units of measurement involving one billionth. Look for "nano" at the Apple Store, and you'll find that the employees are secretly laughing behind your back, because what kind of idiot doesn't just put music on his phone? Look for "nano" in Boulder though, and you'll find tiny Wild Woods Brewery, and the beer will help you forget all that ridicule/science. At 2100sqft, it surely qualifies as a nanobrewery, and is decked out in so many earthtones (beetle-kill pine bar, green walls) every Boulderite walking in will immediately become camouflaged. The beers are "inspired by the outdoors", with six year-round and two small-batch brews on tap all dreamed up by a husband wife/team of avid campers, thus names like: Treeline IPA: Inspired by the scents of arguably the world's most beer-conducive conifer (suck it, Douglas Fir!), this American-style IPA's got a "piney/ citrusy" profile, and is conditioned with juniper berries. Wildflower Pale Ale: This guy owes some of its flavors to being brewed with whole, dried jasmine flowers procured from an organic farm, balancing out its "slight hoppiness and soft floral character" to result in a smooth, easy-drinking pint. Ponderosa Porter: The 'master says the "cake-like aromas" of this brew are similar to what you'd get if you "stuck your nose in a Ponderosa pine tree after the bark's been warmed by the sun", so expect roasty notes of vanilla and oak. S'mores Stout: Everyone's favorite campfire treat is liquified into one tasty beer, accomplished by dropping in raw cacao nibs to provide chocolate notes, and milk sugar for the marshmallowy ones, also how to describe the definitely not-nano bellies created by drinking all these rich beers.
Recommended Video
France's Fête des Lumières Is a Light Festival Unlike Anything You've Ever Seen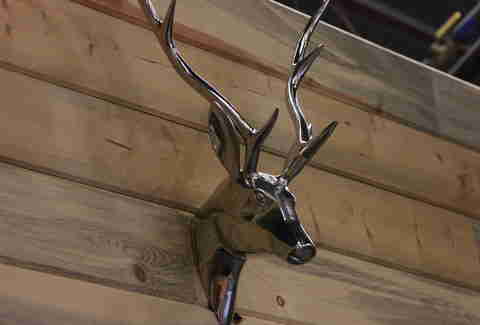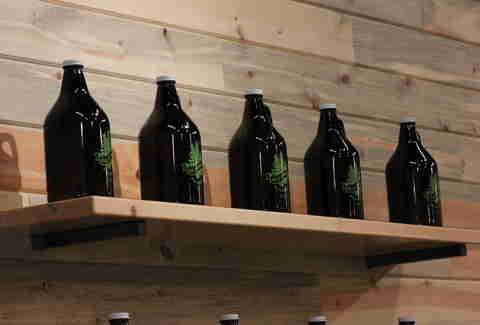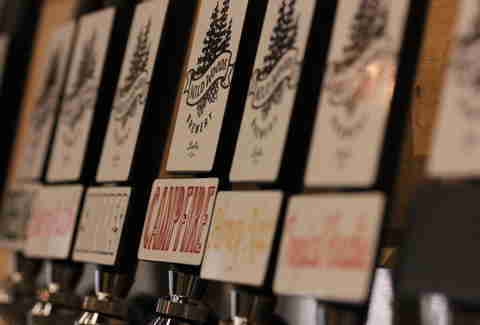 Previous Venue
Next Venue
Venue Description
1. Wild Woods Brewery
5460 Conestoga Ct, Boulder, CO 80301
Boulder's own "nanobrewery" serving up suds with flavor that is anything but micro. Try their Wild Flower Pale Ale or their Smore's Stout and get a taste of the great outdoors with all the comfort of being... indoors.