Remember a year ago, when Black Shirt Brewing said they totally needed to raise $75K on Kickstarter in order to make their Red Ale-focused brewery & taproom a reality? Thank god they were bluffing, and actually weren't averse to the idea of selling their bodies instead! Toast their resourcefulness, at the brand-new, 40-seat RiNo taproom they just went ahead and built anyway. The barnwood-heavy, semi-industrial space feels a little like a "science lab", so prepare to have great chemistry with everyone after drinking four styles of rouge goodness (a niche they went with thanks to fatherly guidance to just "do one thing, and do it better than anyone else"): BSB Red Ale: Their flagship's described as "nuanced" and "vibrant", so no, it's not a coincidence that it shares its initials with the Backstreet Boys. This is the recipe they've been perfecting at home for years. Red Saison: Crisp and refreshing, this beer is absolutely perfect to drink while kicking back and watching Backstreet Boys vids, like, all night long has notes of pepper, coriander, and citrus. Pale Red: This hop-forward, low-alcohol (4% ABV) session beer features a "grapefruit profile", which in turn features lots of tagged pics of those tiny spoons. Imperial Red Rye IPA: Lovers of big beers will dig this 82 IBU-er, with citrus/ grapefruit/ pine notes, and most importantly a 9% ABV, strong enough to ensure you don't remember last night, much less last year.
Recommended Video
The 'Game of Thrones' Pop-Up Bar Is Now Open in Washington, DC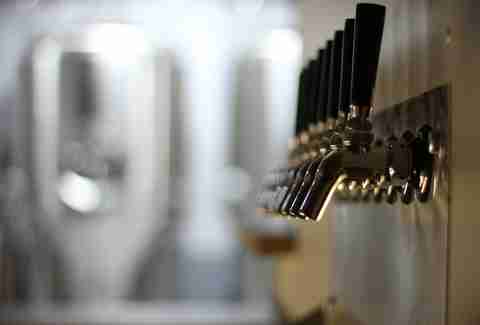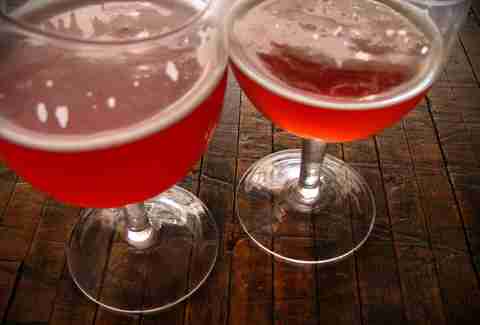 Previous Venue
Next Venue
Venue Description
1. Black Shirt Brewing
3719 Walnut St, Denver, CO 80205
This family-founded brewery creates small batches of carefully crafted, no-nonsense beers in its four-barrel brewhouse. Each beer is hand-bottled, and the brewhouse itself emphasizes manual labor in the creation process. In that vein, there's a bike rack at the brewery in case you feel like pedaling over on your velocipede to try some of these artisanal beers.