Things the ultimate gambler's sports bar would no doubt have: lots of TVs, lots of booze, and a place to make sports bets inside the bar. Introducing an ultimate gambler's sports bar with exactly those things: The Ainsworth, now open in the Hard Rock. Now before you go checking out one of Vegas's only in-bar betting windows, you've probably got some questions, like: So this place is owned by the dude with all the shoulder problems who the Orioles traded Sidney Ponson for, right? Um... no. It's actually owned by a bunch of dudes who've already opened TWO of these in NYC -- one crazy-big 6000sqft-er with a shload of flatscreens and a custom menswear joint underneath it, and another without the menswear shop. Also, Ryan Lochte was at the opening of the second one. So there's that. OMG, I loooooove Ryan Lochte. Will he be at this one? No. Well, maybe. It depends on whether or not he feels like hanging out in an upscale sports bar filled with barn wood pine, giant chandeliers, sweet leather booths, and 21 TVs that transform into antique framed mirrors when there's no good sports on TV. Oh man, he's totally gonna be there. I can feel it. Okay, so what's the deal with sports betting inside of this place? Is that even legal? So they've got a Cantor Gaming betting station right inside the bar itself, which, yes, is totally legal. Booze is important to me. What can I expect? Well, they've got two dozen beers and're doing signature cocktails like the Six and Two (Ketel One/beer/ginger ale), plus their namesake mixed with Ketel, Grand Marnier, Cointreau, simple syrup, and mint. No, you don't get it, booze is really important to me. Okay, okay, they're also serving full liquor bottles (better?) that'll include magnums of Grey Goose and lady-impressing $2500 bottles of Armand de Brignac ("Ace of Spades") champagne. Please tell me there's food. There's food! Baked parm-crusted mac & cheese, a selection of sliders, breakfast burritos, and tuna tartare tacos -- eat 'em all too quickly and you might be the one who needs to parlay down for a while.
Recommended Video
Beer Festival Is Coming to 8 Cities Around the Country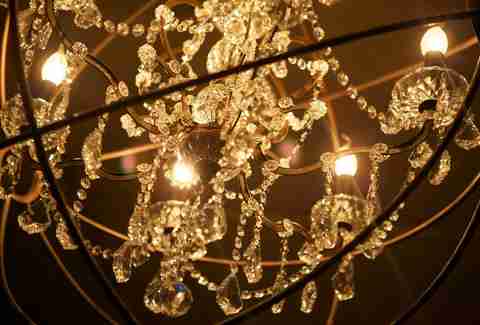 Previous Venue
Next Venue
Venue Description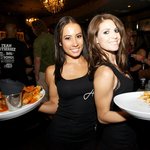 1. The Ainsworth
4455 Paradise Rd, Las Vegas, NV 89123
The Ainsworth is one of Vegas' only in-bar betting windows, which means between that, the realllll good grub, and the alcohol, the contents of your wallet are going to kind of... disappear (but only 'til your next payday).