Opening tomorrow in Hollywood (but tonight for some lucky Thrillist readers, so make sure and read to the bottom of this email), Sassafras is an insanely sweet/crazy bar made that way by the Bigfoot/Thirsty Crow guys, who've erected all sorts of awesome, starting with a Savannah townhouse taken apart piece by piece and then re-built right in the damn center of the place. Other awe-inspiring things of note



Since a re-built house isn't enough, they've also got a fusebox that looks like an old-school cartoon-style TNT detonator, and a giant stuffed bear you should look at right now decked with an American flag.
Sitting above the main bar is a dry-cleaning rack customized to instead rotate the bar's pre-bottled barrel-aged cocktails, which include Manhattans, Sazeracs, and the rum-based "Club Cocktail", that ironically has a taste that won't hit you over the head.
They'll also let you "Build a Buck", w/ your choice of booze and housemade ginger beer, available in classic, strawberry mint, and apple spice.
The back bar will feature a wheel for you to spin if you can't decide once they tell you they don't sell Zima. But just know that your randomized tipple could be anywhere from free to double its normal price.
Food swings Southern: think jambalaya, Cajun cheese medallions w/ grilled jalapenos, and short-rib sliders marinated in Coke, which may explain why your eyes will get super wide when they bring them out.
They've even got a stage featuring acts like the bluegrassy Dustbowl Revival -- a group definitely worth leaving the house for. To go to another one re-built inside a g-damn bar.
Recommended Video
This Mojito Hot Toddy Is the Destroyer of Colds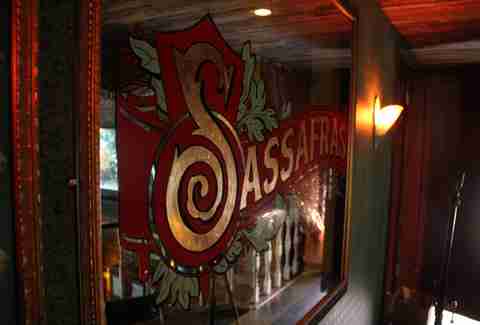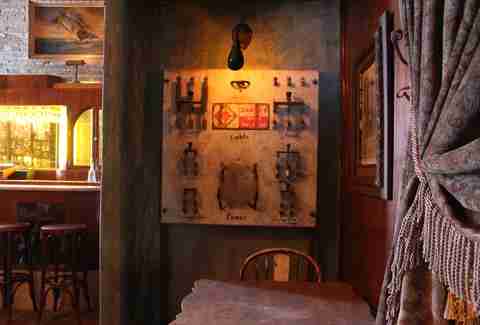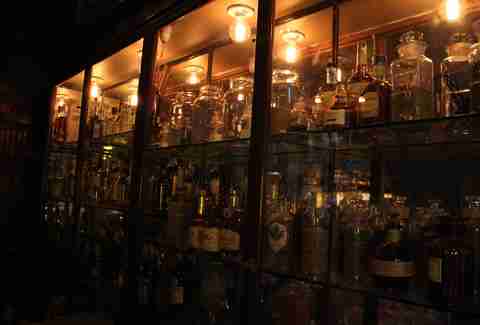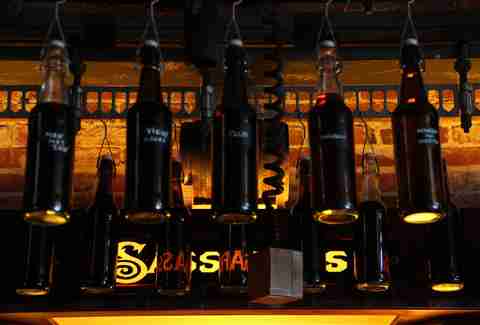 Previous Venue
Next Venue
Venue Description
1. Sassafras Saloon
1233 Vine St, Los Angeles, CA 90038
Authenticity comes in all shapes and sizes. At Sassafras Saloon, it comes in the shape of a one-time Savannah townhouse that was deconstructed, transported (from Georgia), and resurrected smack in the heart of Hollywood. Sure, the draw may be the live music and Southern-style cocktail proffer -- house-brewed sarsaparilla and barrel-aged beverages among them -- but the various (and plentiful) antebellum tchotchkes solidify the saloon's down-home feel. Sassafras will take you from one southern corner of the country to the other as you sip your Sazerac in the parlor, underneath the portrait of Frederick Douglass.