Previously, the only way to find yourself in Summit's "Ratskeller" was at the end of a brewery tour, getting slots for which was, ironically, more difficult than ascending most major summits. But no longer, as they've repurposed said Ratskeller as a vastly less-Teutonically-named tap room where admission works just like any other bar. Some foamy facts about the room:

Ok, technically, it's only open Fridays from 3-8p. But the fact remains, you can just walk in.
You'll be able to get any of Summit's current roster for $4/ pint, or in $7/ frat-paddled flights.
Each week they'll have some swell cask-conditioned and specialty beers -- like a half-barrel of their super-top-secret WW1 stout (available tomorrow) -- crafted in the brewery's "pilot system", which, unlike flight school, is actually full of washouts.
They've extended seating on their Mississippi bluff-facing patio, and they'll have one or two food trucks out there each week, with semi-regulars to include Natedogs, Barrio, and Stanley's NE Bar Room.
There will be music, most likely from a... something called Hotpants DJs, named for shorts that're equally hard to get into.
Recommended Video
Brewing Your Own Custom Beer Has Never Been Easier and Tastier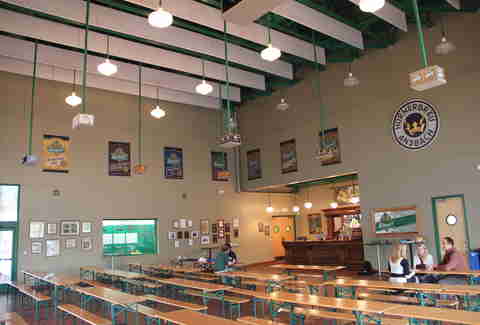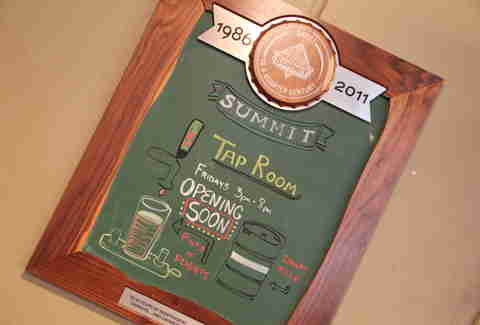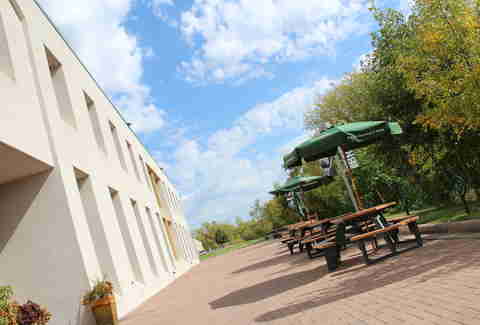 Previous Venue
Next Venue
Venue Description
1. Summit Brewing Company
910 Montreal Circle, St Paul, MN 55102
The tap room at Summit Brewing Company is actually a giant beer hall with communal tables that features food trucks, live music, movie screenings, and 12 beers on tap ranging from seasonal and specialty to flagship. Sip on a limited release barleywine or the Coffee Milk Stout in the winter, or take the malty, toasty Maibock or the hoppy True Brit IPA for a spin on the patio. Bring your kids (and your loose pants) with you to enjoy flights, pints, and food truck fare.