Heralding the looming summer with a new rooftop bar, this austere oasis sidles glass tables and white stools around an until-6p guests-only pool, where you can enjoy the open kitchen's jumbo prawn brochettes, or gaze down at the Highline whilst sampling mezcals, Greek beers, and 'tails like the cucumber, pineapple, agave, Champagne & vodka Skywalker, sure to lower your inhibitions about kissing your sister.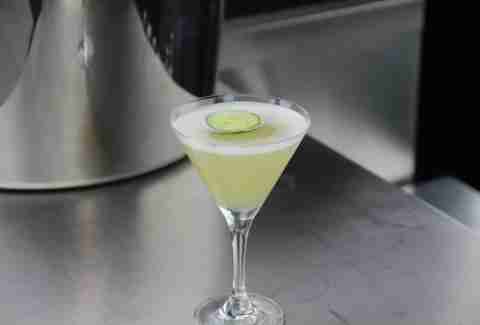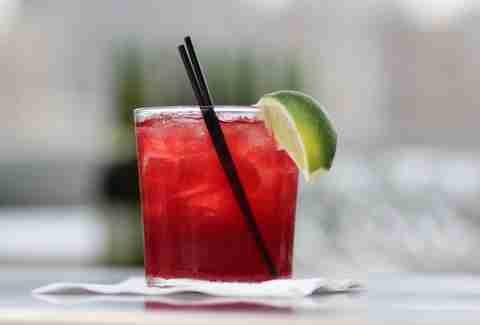 Previous Venue
Next Venue
Venue Description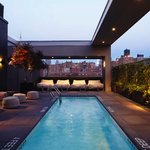 1. Hôtel Americano
518 W 27th St, New York, NY 10001 (Chelsea)
A boutique hotel in Chelsea, Hotel Americano's got an awesome rooftop pool and patio with great views of the city. It also houses two gourmet restaurants and several spots for a good 'tail.