Because the only thing you've seen tanked in a science lab is hydrogen, head over to Booker and Dax, the much-talked-about, finally arrived rebranding of the original Milk Bar space overseen by the French Culinary Institute's Director of Culinary Technology, whose sorcery runs from centrifuged liquors to liquid nitrogen, making your chances of seeing something smashed basically 100%. Your first look at the revamped menu starts... now!: Clarified: Spun vigorously in said centrifuge (which sits right behind the bar) to separate flavors from the solids that deliver them, this category covers a bananafied rum known as the Banana Justino (served straight-up w/ a two-inch square ice cube), and a crystalline, Bloody Mary-flavored blend of reposado, clarified tomato juice, horseradish distillate, and Sriracha named the Lady of the Night, which, like prostitutes, sounds like it will be hot but isn't. Red Hot Poker: These piping tipples're heated up to 1500 degrees in a flame-spewing display when they're stabbed with what looks like an enormous medieval soldering iron, with outcomes like the Friend of the Devil (rye, Campari, sweet vermouth, Pernod) and the Cognac/abbey ale/bitters Hindenberg, sure to have somebody going down. Carbonated: Hand-pumped in a fizzifying shaker they invented that adds the bub without watering the booze, this grouping includes a Champagne-fluted Campari joint touched up with tequila, lime & grapefruit (the Hatchback), and a clarified grapefruit riff on the Gin and Juice, proving yet again that science is down to get everyone out of their Gourds.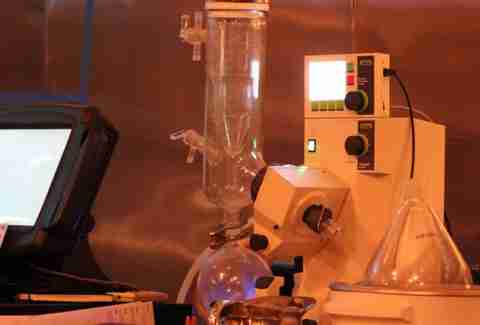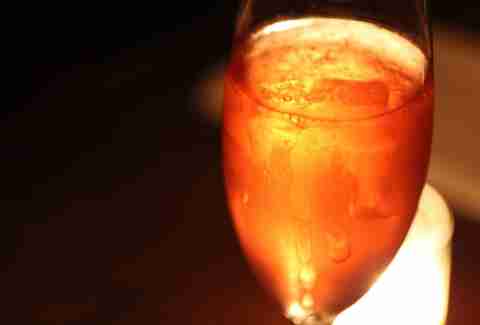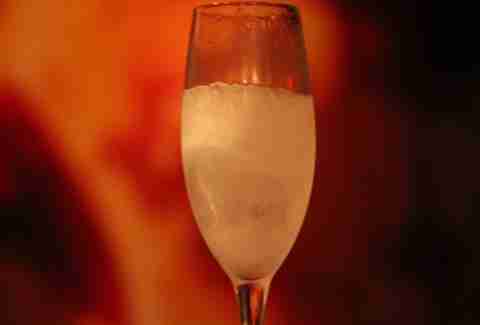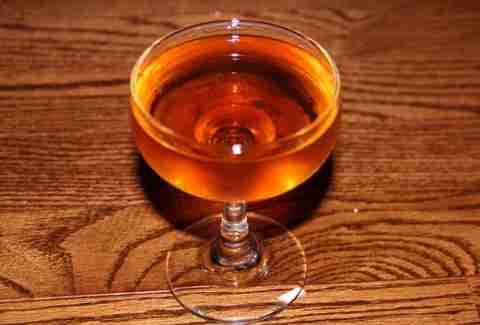 Previous Venue
Next Venue
Venue Description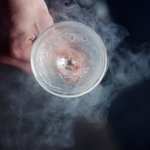 1. Booker and Dax
207 2nd Ave, New York, NY 10003 (East Village)
Hailing from the same culinary genius that begot New York City's most renowned bowl of ramen, Booker and Dax serves classed-up cocktails with innovative twists. Look for this creative spirit in the simplest of cocktails, like the Banana Justino, which is prepared via a centrifugal spinning process that separates the flavors from the solids that deliver them. The just-large-enough space keeps party groups at bay, so you can properly focus on your milk-washed tea vodka and all its complex, lemon-ey goodness.