It isn't easy to find a place where you feel equally at ease hopping on WiFi, reading the paper, or drinking enough beers to render you incapable of figuring how to hop on WiFi and/or read papers. Attempting to bridge that gap: Alphabet City Beer Co
From a team well-versed in both booze (In Vino, Alphabet City Wine Co) and actual verses (one of them's a writer!), ACBC is half-specialty shop/half-beer cafe, pillaging coffee shop customers by offering patrons free internet, plush leather seats, an enormous mirrored chandelier from the Puck Building (alright, that has nothing to do with coffee shop customers, but it looks really cool, OK?), and a spacious, 1000lb raw-wood communal "Game of Thrones" table, so… watch out for that dude banging his sister on it?
Recommended Video
It's Worth Getting Sloppy For This Grilled Cheese Taco
Twelve taps flow from the steel-topped bar, filling up pints to stay (or 64oz growlers to go) with Narragansett (only $7 a growler!), Brooklyn's Ama Bionda, Abita's Andygator, and Stillwater's Debutante, a great enticement for your friends to come out.
They've also got loosies (currently avail only for takeout) geographically organized in a cooler up front, which include suds like Jolly Pumpkin's Tramp Stamp, the gold-medal-winning Firestone Union Jack, and the Schlenkerla: a smoked beer that "goes great with BBQ"... because it's freaking beer
As for brewcompaniments, there's a deli case filled with various meats & cheeses, which can be loaded into simple, local-minded sandwiches including the avocado/Serrano ham/Sriracha EV Grieve, and the ham & garlic chevre Richard Hell, a namedrop you'll likely need WiFi just to figure out.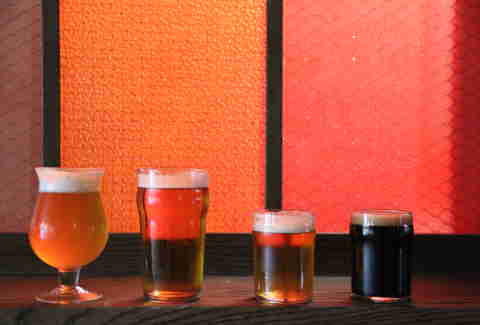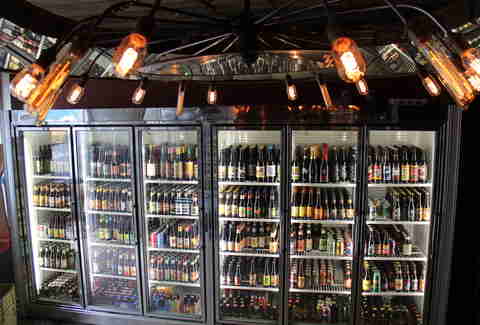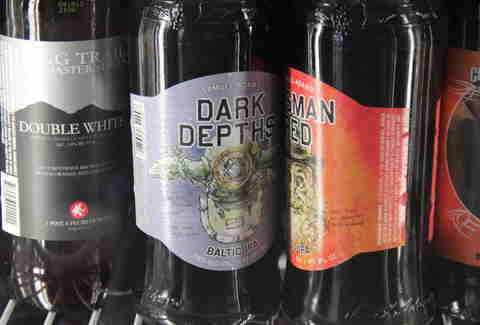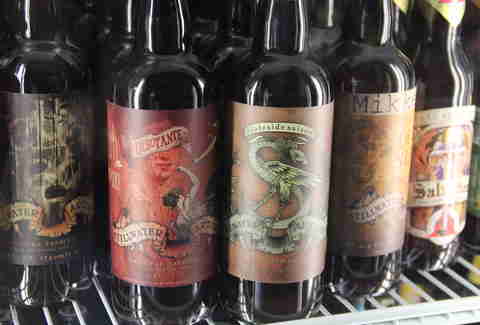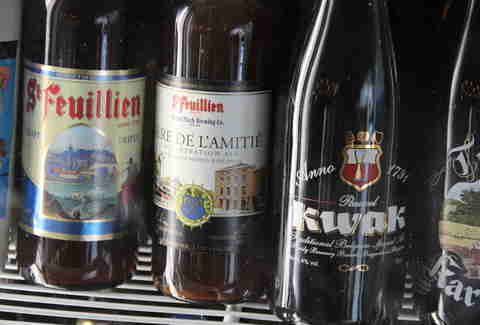 Previous Venue
Next Venue
Venue Description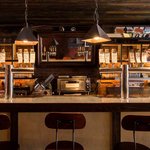 1. Alphabet City Beer Co.
96 Avenue C, New York, NY 10009
What could possibly be more alluring than a craft beer store that doubles as a bar? With some 350 varieties of suds, Alphabet City Beer Co. is a beer nerd's paradise. Inside the cozy, clubhouse-like spot, you'll find a dozen tap beers available on a rotating basis and an extensive selection of bottles in the refrigerators lining the walls. Food is minimal and strictly falls under the bar food category (Sigmund's pretzels, grilled cheese, and meat plates), but it's just enough to entice you to stay for a cold beer, even if you only came to pick up a six-pack.